Reading Time:
3
minutes
The notorious Mirror Trading International (MTI) has found itself planted on a "threat awareness wiki" (dishonest.co.za) devoted to exposing ponzi, MLM, and crypto scams, and the masterminds behind them.
The website outlines the various claims made by the company, including alleged exclusive access to a proprietary bot that shows consistent daily returns. These claims of using Artificial Intelligence (AI) to trade were disputed by former forex broker FX Choice. FX Choice outlined that MTI were not using a bot to execute trades. MTI now claims to use several different (unregulated) brokers for trades, for "diversification". If such a bot did exist, why would the creator share it with anyone else when they could simply create infinite wealth for themselves? It would be in their best interests to not share the bot with anyone else.
Anyone with basic trading experience knows that it is extremely difficult to avoid losses; almost impossible. To date, MTI claims to have only had one negative trading day since its launch. 
The wiki states that MTI initially claimed that their bot was used to trade Forex. On 18 August 2020, the FSCA announced that the current business model of MTI requires it to be in possession of a Financial Services Provider licence. MTI then claimed that they then stopped trading Forex on that day, and that they were "tweaking" their bot to trade cryptocurrencies instead, proceeding to go live on Friday 21 August 2020. The wiki alleges that, during those few days of trading inactivity, MTI still reported daily trading profits in line with what they had previously done, around 1%. Yet, even by their own admission, no bot was trading on those days.
Furthermore, if such a bot did exist, it is highly unlikely that the bot could simply be "tweaked" in a matter of 3 days to be able to trade crypto markets, as crypto and forex markets are extremely different. The bot being "tweaked" has not resulted in additional negative trading days, a notion that is impossible with only 3 days to "tweak"  the bot and run the necessary tests. 
MTI further claims to be making large profits at a very fast pace. The company allegedly takes 10% of the day's trading profits which, over time, would amount to millions of rands.
Their Companies and Intellectual Properties Commission (CIPC) return (filed around 6 months late incidentally), however indicates that the company has a turnover of less than R1 million. By doing a simple search on the CIPC website, it is determined that the fee paid by MTI was R150, in line with a company that makes a turnover of less than R1 million per year.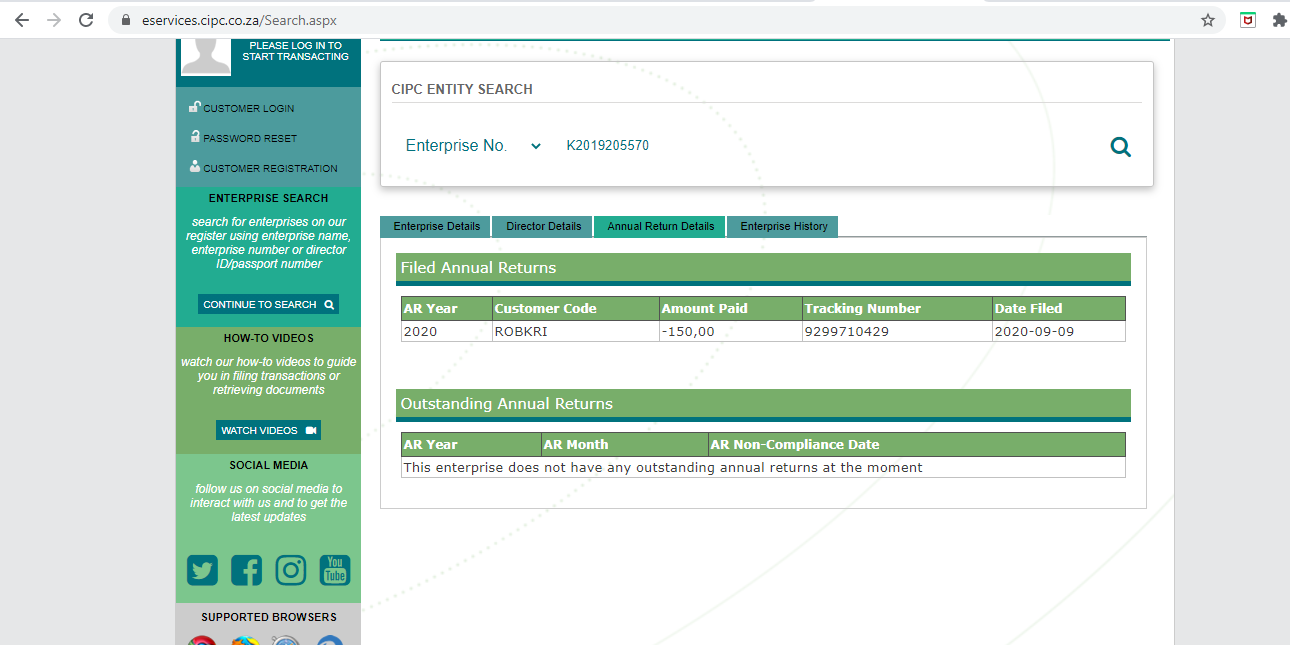 The wiki further mentions the names of various members of MTI management, including Johann Steynberg, Clynton Marks, and Cheri Ward: all of whom have played major roles in several MLM Ponzi schemes prior to joining MTI.
Over the past few months, the South African company has attracted the attention of authorities, both locally and internationally. In July, the Texas State Securities Board issued a cease and desist order to the company, calling it a multilevel marketing scheme. 
Then, in August, The Financial Sector Conduct Authority (FSCA) of South Africa announced that it had begun investigating MTI, recommending that clients request refunds into their own accounts as soon as possible. 
Most recently, MTI was the victim of an alleged data leak that exposed highly sensitive information of users including full names, usernames, geographical location, e-mail addresses, bitcoin balances, and earnings linked to every account.
Feature image by Jim Makos from flickr