Reading Time:
3
minutes
The Texas State Securities Board has moved to shut down South African-based Mirror Trading International (MTI). The board alleges MTI is perpetuating a multilevel marketing scheme using agents in the United States to sell fraudulent investments in bitcoin to Texans. The order was published by the TSSB on their website on Tuesday 7 July.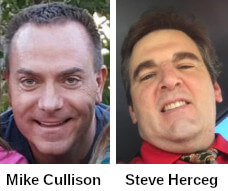 Four other agents were hit with the emergency cease-and-desist order: founder and CEO Cornelius Johannes "Johann" Steynberg, and marketers Michael Aaron Cullison (Nevada), Steve Herceg (California) and Brian D. Knott (Nevada), who have been accused of illegally selling bogus investments in a bitcoin and forex pool. The order from the TSSB also named Forexandbitcoin.com, which is owned by Cullison, as a multilevel marketer illegally soliciting Texas investors without required registration.
The Texan Board alleges MTI is recruiting multilevel marketers to promote its fraudulent investment opportunities by promising them "lucrative commissions" based on how well they recruit other multilevel marketers and investors.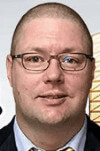 The order states that Steynberg allegedly recruited the multilevel marketers to convince investors to make the purchases by transferring bitcoin to Mirror Trading. Investors were told the bitcoin would be pooled, then be traded on the forex market through the use of AI trading technology that would generate them profits of 10% monthly on deposits as low as $100.
The TSSB alleges Mirror Trading has boasted of signing up nearly 76,000 members, and the agency's director of enforcement, Joe Rotunda, said that could just be "the tip of the iceberg."
"Fraudulent multilevel marketing get-rich-quick schemes gain momentum and spread like wildfire through the internet," he said in a statement. "We brought this action to quickly stop the illegal scheme before it irreparably harms Texans."
Steve Herceg is called out in the order for targeting the economically vulnerable, by encouraging them to put their "US Federal Reserve covid stimulus cheque to work" by purchasing such investments.
The order also draws attention to the US promoters failing to inform potential investors of their previous bankruptcies:
Michael Cullison filed for Chapter 7 bankruptcies in 1999, 2006, 2011 and 2015.
Brian Knott filed for Chapter 7 bankruptcy in 2010 and 2019.
Steve Herceg filed for Chapter 7 bankruptcy in 2017.
Such disclosures are legally required as part of securities law. Also required are disclosures on MTI's behalf, which, as noted by the TSSB, are not provided.
The order states that Steynberg and the agents are thus concealing important information about how the AI technology is used and about the "significant risks associated with the product."
TSSB Commissioner Travis J. Iles said in a news release that Mirror Trading's alleged scheme isn't new.
"These quick-to-profit schemes rely on a little bit of smoke and the shine of mirrors," he said. "Investors are often promised safe, lucrative returns, but promoters often fail to provide basic, required information to fully inform their prospective investors and satisfy their legal obligations."
Such an order by the TSSB, similar to those presented to Bitconnect, BitClub and others, highlights why investing in unregistered and unregulated investment companies can be so dangerous to consumers, and why regulation is argued to have its place in the industry. Such regulation ensures that all disclosures and other prerequisites for legitimacy are met, giving investors confidence that they are dealing with transparent and accountable entities.
MTI has not responded to an email seeking comment. Global Crypto will report further on this story as it develops.