Reading Time:
3
minutes
Global Crypto is proud to be a media partner of AfricaCom happening from Tuesday 12 to Thursday 14 November, where we will be speaking into the blockchain industry on multiple panels and dialogues throughout the week. The conference will be taking over the entire Cape Town ICC precinct, and is quite possibly Africa's largest tech conference. There is free entrance to the exhibition if you book through this registration form here.
An exciting addition is the news revealed this morning that WarnerMedia will be sending a number of their channels to report on AfricaCom. WarnerMedia is well known for talented storytelling and journalism to global audiences through its consumer brands such as HBO, Warner Bros., TNT, CNN, DC Entertainment, Cartoon Network, Boomerang, Adult Swim and others.
Turner, a WarnerMedia company, has been present in Africa for more than 20 years, operating six channels across the continent in 56 English, French and Portuguese speaking countries which include the internationally renowned news source CNN International, Africa's favourite kids' channels, Cartoon Network, Boomerang and Boing, as well as Africa's tailored blockbusters destination, TNT, and Adult Swim, WarnerMedia's brand dedicated to millennials.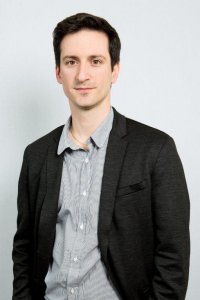 "We are fully dedicated to resonating with our African audiences, and one of the most important ways for us to do that is through building meaningful and sustainable partnerships with local partners as part of our commitment to our localisation strategy, based on what our African viewers want," says Guillaume Coffin, Vice President and Head of Commercial and Business Development WarnerMedia Entertainment Networks France, Africa and Israel.
WarnerMedia has distribution agreements with leading African TV platforms in all regions, including pan-African players such as MultiChoice, as well as region-specific distribution players like MultiChoice's digital terrestrial television (DTT) platform, GOtv. As of 12 November, Cartoon Network and TNT will be accessible to GOtv subscribers across English-speaking Sub-Saharan Africa. 
Consumer and industry insights play an increasingly central role in how WarnerMedia can use new viewing patterns to innovate anything from content development to marketing to alternative viewing options. While the company's linear channels continue to deliver through pay-TV services, the ever-changing consumer behaviour, driven by technological developments, entice WarnerMedia to actively expand their non-linear presence through second-screen apps, subscription video on demand services (SVOD) and a new generation of online platforms. 
"Based on this ready to use technology, combined with our successful content, we are willing to further expand our entertainment offering to engage with the tech-savvy generation from the continent," adds Coffin. "Last year we sealed a deal with MultiChoice's SOVD platform, Showmax, where Adult Swim, the beloved millennial brand, is available with highly innovative and edgy series, including the phenomenal original production, Rick and Morty." The much-anticipated launch of Rick and Morty season 4 will be available on Showmax from 18 November for millennials across Africa, driving viewers to Adult Swim's corner on the SOVD platform. WarnerMedia's 2020 ambition is to develop 'TV Everywhere' formats, bringing content, and on-the-go media consumption, to mobile subscribers across the continent.
With the increase of multiple-platform consumption and as affordable uncapped data options expand across South Africa, and ultimately across the rest of the continent, WarnerMedia is currently in discussion with several telecommunication companies in Africa to develop bundled data offerings for the end consumers, allowing users to watch content on-the-go. WarnerMedia expects to see usage growing exponentially and are working towards pre-empting their African viewer's needs. 
"The one-way relationship with our viewers is over. We need to change the way we market ourselves. The future of TV is mobile, and we must take advantage of the multi-screen experience, offering our content where and when our consumers want it," concludes Coffin.
WarnerMedia's participation at AfricaCom has been released as follows:
Wednesday, 13 November 2019
Topic: Survival of the Fittest
Time: 13h10
Venue: Meeting Rooms 1.61 / 1.62
Presenter: Guillaume Coffin, Vice President and Head of Commercial and Business Development WarnerMedia Entertainment Networks France, Africa and Israel
Wednesday, 13 November 2019
Topic: Global Going Local – Making the Most from Content
Time: 16h10
Venue: Meeting Rooms 1.61 / 1.62
Presenter: Julien Borde, Director of Channels for France, French-speaking territories, Africa and Israel
*DStv-i Measurement, Kids 4-14, 06:00-20:59
**ABG Nielsen │ South Africa TAMs Data │ DSTV HH │ Ind 15+│ Impacts in # │ All day │ September 2019