Reading Time:
4
minutes
This is a "partner post". By its publication, Global Crypto does not necessarily endorse the product or services advertised herein.
There is no doubt that these are unprecedented times. In such times, we at AltCoinTrader want to do everything possible to not only ensure our staff are well looked after, but just as importantly, our customers (new and old) receive the best possible service. While Bitcoin and altcoin trades continue to grow in volume on our exchange (over R12 million traded every 24 hours), we're also seeing an incredible uptick in interest in Gold and Silver. Yes, you can trade, buy and sell Gold and Silver as well as 20 cryptos on AltCoinTrader.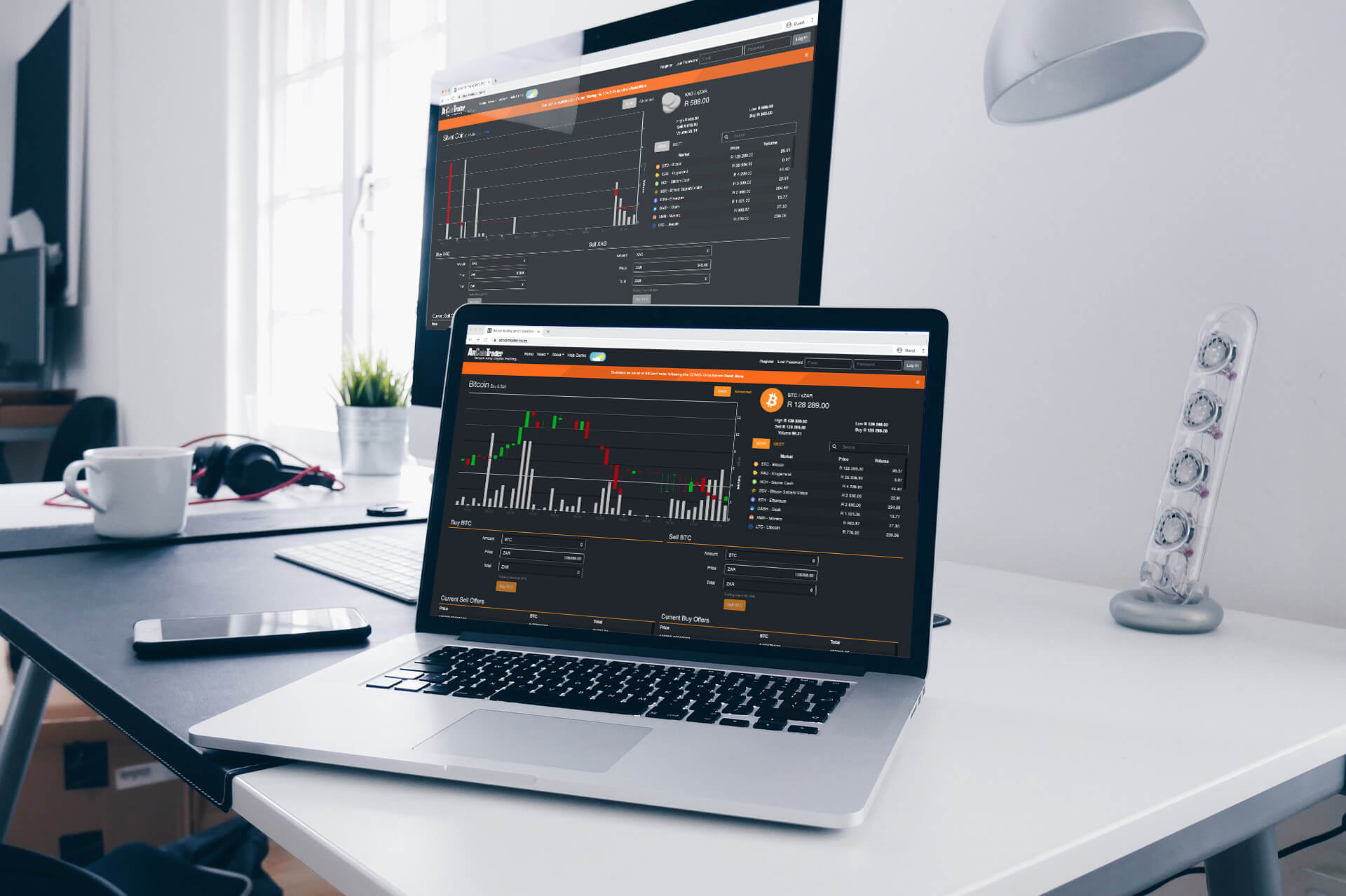 Gold and Silver has been called "God's money", and for good reason. These long lasting, almost imperishable commodities, were buried deep in the ground long before us humans arrived. And in times like this, where the world's economy has ground to a complete halt causing a fallout worse than what we saw in 2008 (and possibly even the Great Depression), God's money is going to be the sound alternative!
The Sound Money of Gold, Silver and Bitcoin
Ever since the 2008 Financial Crisis, I have been watching policy makers try and keep the system afloat, and as the bubble grew bigger I saw the need to hedge against the traditional markets, thus began accumulating hard assets like Gold, Silver, and Bitcoin. As an IT professional who has run a few businesses in my lifetime, I like to think I know a little about economics in addition to the latest IT trends. Bitcoin met my skill set perfectly.
The more I analysed Bitcoin, its technical nature, and its hardwired, embedded economic policies, the more I believed it was as good, perhaps even better, than Gold. That's debatable, sure, but both sides of the debate could make very convincing arguments.
Bitcoin, like Gold, is finite in its supply – so you can't just "print more" when times get tough. Like when Gold is first discovered in a new region, Bitcoin gets harder to mine as more and more people try to do it. And like Gold, Bitcoin cannot be controlled or manipulated by governments.
These two assets were made for each other, and should go hand in hand in any wealth preservation plan.
Spreading The Sound Money Message
While I may have been planning my finances for the last few years, I'm also passionate about sharing the economic properties of Bitcoin, Gold, and Silver with whoever will listen. I have made numerous YouTube videos on my company's channel, I have been on TV interviews and radio shows, I have written in newspapers, all trying to highlight why these assets are so important to at least consider. I believe every South African should have access to these unique financial products.
That's part of the reason I built AltCoinTrader. My team and I wanted to make the financial properties of cryptocurrency freely available to any and all South Africans. We achieved this fairly successfully, and thousands of users trust us every single day as their exchange of choice when buying any of the 20 cryptocurrencies we offer on the platform.
But I wanted to take this vision and passion a step further. My team and I continued to watch Gold and Silver closely, when one day, walking in my local mall in Jo'burg, I noticed every single jewellery shop and the local coin dealer store all with affluent members of society browsing the shop floors. Whilst the Checkers only a floor below was packed to the rafters with those who had just come off their shifts as security personnel, cashiers, waiters, what seemed to be the working class. They had no interest in seeing which Krugerrand was best for their portfolio, or which Silver chain would fit their safe best. Their only desire was to get enough food with the day's wages to feed their families back home.
I have been in these coin and jewellery stores, and know that the cheapest Gold or Silver items are over R1000 on a good day. Bitcoin on the other hand can be purchased in denominations for as little as R20 on our website, allowing for a slow and incremental investment over time. Why could we not do that with Gold? Or Silver for that matter?
So we did. 
My team and I began forging a plan to offer real Gold and Silver held in vaults across South Africa, and offer them on our digital exchange in denominations of any value you can afford. This Gold and Silver, in the form of KrugerRands, that is traded on our exchange is entirely backed by the real-world assets, and can even be withdrawn at the click of a button on our website and delivered to your door within days (disclaimer: there is a minimum amount required in order to withdraw your physical assets). You could even deposit your own Gold and Silver KrugerRands with us, and have them reflect on your AltCoinTrader account.
We went live with Gold and Silver in July 2019, and in the 10 months since, we have seen millions of Rands worth of the assets being traded, bought and sold, and even converted and delivered to user's homes. We have seen users buy denominations of the KrugerRands for as little as R10, and come back and buy more the next week, eventually owning R500's worth of the commodities, and delighting in their investment on our social media pages.
I sincerely believe the likes of Bitcoin, Gold and Silver are hard assets that will stand the test of time as protections against fiat currencies losing their value. They are ways to protect one's wealth, and we believe we have created a modern solution for the everyday man and woman. Our support team is available during daylight hours, and are always watching Facebook and Twitter, ready to answer any of your questions, or hear your stories of success.
Visit us at www.altcointrader.co.za – and get started with Bitcoin, Gold, Silver, and 19 other cryptocurrencies today. I can assure you, you won't look back!
Reach out to me on my YouTube or Twitter channels, or on AltCoinTrader's Twitter and Facebook channels. I'd love to chat further with you there if you have any questions about this article.
— – – – – – – – – – – – – – – – – – – – – –
The views and opinions expressed in this article are solely those of the author and do not necessarily reflect the views of this publication. All investments involve risk, and you should conduct your own research and consult with a registered financial advisor before making investment decisions.
Image by mohamed Hassan from Pixabay
Inserted Image by yeiferr from Pixabay