Reading Time:
4
minutes
Centbee, the Bitcoin SV mobile cryptocurrency wallet, is putting its funding to good use. In April, Centbee announced the closing of a £1 million (Approx. R18 million) funding round from Ayre Ventures (the venture firm who have funded much of Craig Wright's work). And unlike many FinTech companies building quality projects today, Centbee have apportioned a fair sum of their investment toward key marketing strategies. Without good marketing, a good product can often be hindered from reaching critical mass in time, eventually running out of money. So fair play to Centbee who have seen the importance of good marketing.
Part of Centbee's marketing campaign is causing quite the stir in South Africa's cryptocurrency industry. They have embarked on a national radio campaign aimed at young adults, with a competition on South Africa's leading youth radio station 5fm. Global Crypto Whatsapp users noticed the campaign on Friday 20th September.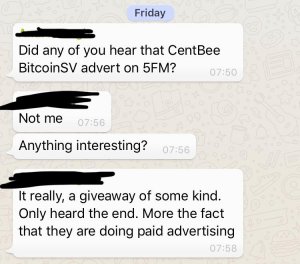 A few days later, 5fm's official Twitter account revealed a competition whereby the Bitcoin SV wallet would give away Bitcoin SV on the station's largest show, Roger Goode's breakfast show.
All of this week, you'll be able to WIN with @Centbee & 5FM 😁The winning starts this morning & this is why @DJRogerGoode is interviewing @centbee CEO @gamaroff about the original bitcoin, #BitcoinSV NOW!!

Tune in to find out how you can WIN!!! 🤩🎉🎊 #Centbee5FM #GoodeMorning pic.twitter.com/7DPgcyV3fx

— 5FM (@5FM) September 23, 2019
This opened a can of worms in South African crypto Twitter.
First, it was one of South Africa's longest-serving crypto websites, BitcoinZAR, who responded with some heavy-handed accusations. This provoked Centbee CEO Lorien Gamaroff to jump in and provide his perspective, which didn't seem to quell the concerns of the community.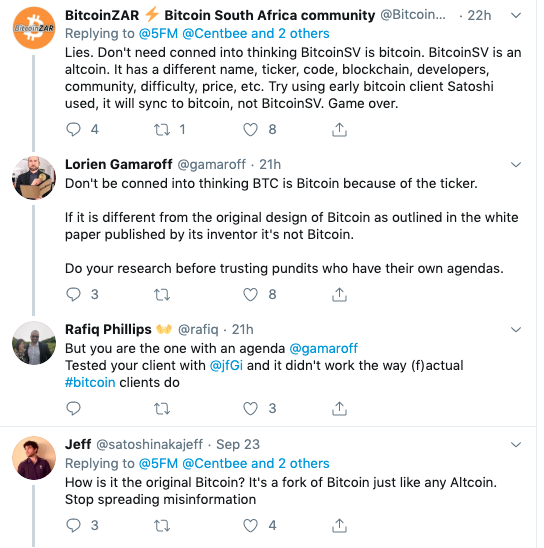 While it would seem there was enough tit-for-tat from the 5fm tweet alone, this was far from the end of the engagement. One of SA's leading Tech Commentators, Simon Dingle, who himself held a segment on 5fm for 10 years, took it upon himself to highlight what he believed was the spread of misinformation by Centbee.
Big money being spent on misinformation at the moment. I love @gamaroff like a brother, but BitcoinSV is not the original Bitcoin. It's a forked alternative, just like Litecoin used to be. Be wary. Don't listen to me or anyone else. Do your own research and thinking. https://t.co/J4AITpXTb5

— Simon Dingle (@SimonDingle) September 23, 2019
This tweet sparked quite the intriguing, and quite frankly entertaining debate, between Centbee staff, executives, followers, and critics alike. Even suggesting a live debate between Dingle and Gamaroff.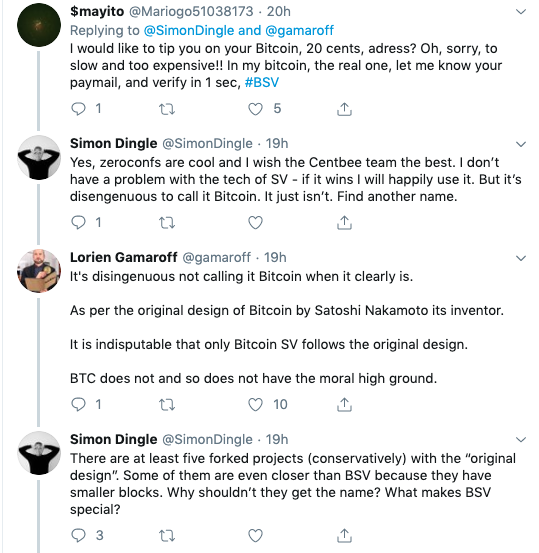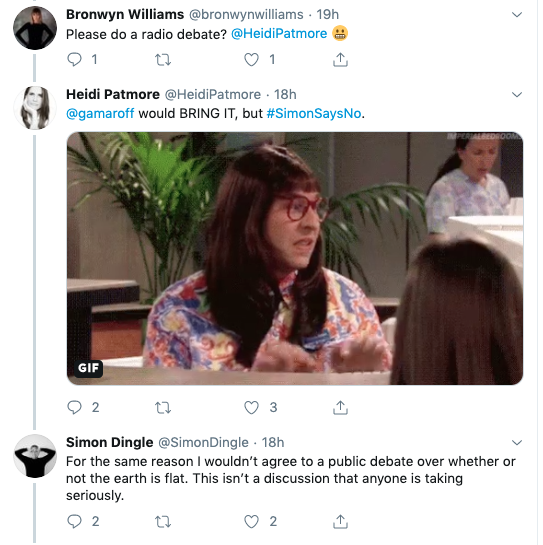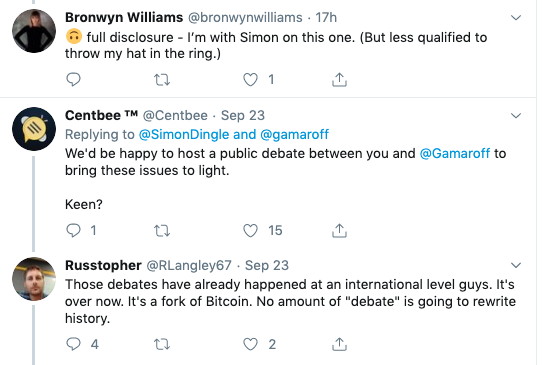 Fortunately, we didn't see the swathe of Twitter trolls come out of the woodwork and unceremoniously attack various viewpoints spiralling into a swampy mess of mudslinging. Instead, we saw some solid cases made, and strong, respectful opinions expressed. This is the thing about Gamaroff: He is respectful, and he is a strong and intelligent communicator. Unfortunately though, it does seem as though there is a distorted perspective.
Funding is the primary source of impetus in a business. Without it, a business cannot build, grow, scale or go to market. It stands to reason that the source of funding used to build a product would have a significant impact on the builder's perspective. This perspective significantly affects the construction of the product's narrative.
Of course, a product's narrative is itself subjective. Narrative is not binary, like product. And Bitcoin's narrative is indeed subject to the perspectives of its builders, users, and critics. But it does seem that the narrative of Bitcoin SV, dogmatically proclaiming that its chain is the "true Bitcoin", has much to answer for in response to the ever-evolving narrative of "Bitcoin" (at times referred to as "Bitcoin Core" to assist with differentiating the protocols).
I am convinced that time will provide the answer. The market decided touch screen phones were superior to tactile keyboards. The market decided Facebook was better than MySpace. I could go on…
Remember, the market is more than just the subset of consumers.
The market will decide which protocol will be remembered as the "true and original Bitcoin".
What I do hope for, is that as this evolution progresses, we, the market, respond in the tasteful manner with which Dingle and Gamaroff exchanged tweets in the conclusion of their engagement, hearts and all…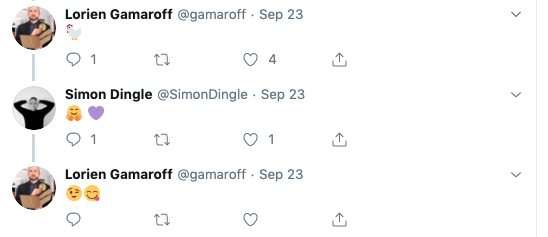 — – – – – – – – – –
Image by fancycrave1 (Gavin Whitner) from Pixabay