Reading Time:
3
minutes
In light of the unprecedented circumstances the world finds itself, markets all over the globe have shifted dramatically, to a point that they are unlikely to return to the way they were. It's impossible to tell what lies ahead for society once the first major civilisation-wide Pandemic since 1918 has passed, but we do know things will be very different.
While many would say cryptocurrency has been affected across the board, even with prices correlating to the crisis, others are still unsure as to how to read the crypto market reaction. In order to gain further insight into the impact on this remarkable global situation, Paxful embarked on a worldwide survey of their users.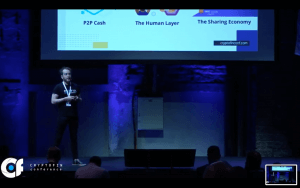 So we asked Paxful's Head of Market Insights, Brian McCabe, a couple of questions around the data from this survey, conducted on 17 March 2020, and here are his responses…
Q: Are you seeing fewer trades because of the coronavirus?
A: Answer as at 17 March 2020: No. Where trade volume has slowed down, it has been due to the bitcoin price falling sharply. In our experience, most often, volume tends to rise again after a day with slow trading.

Q: What are the types of trades (the top 2) that Paxful is being used for at this time; in Africa and other emerging markets?
A: At the moment we see most people using our platform for remittance. A remittance is a transfer of money, often by a foreign worker to an individual in their home country. The second most popular use case is wealth is preservation. In countries where hyperinflation adversely impacts the value of the currency, some customers prefer to buy bitcoin to protect the value of their money.

Q: Any other info on how peer-to-peer trade is being affected by the current situation?
A: An interesting development is the number of people willing to pay above market rates for bitcoin.  Right now, we see this situation in South Africa with +2% above market, Nigeria +15%, Kenya +7%, and Ghana +1%.  We see this phenomenon on occasion – especially when there is uncertainty in the world – and we're seeing it again now. We have some theories on the reasons for this trend, but we can't completely explain it.

Q: How will COVID 19 change the cryptocurrency industry, or will it?
A: It's difficult to say for certain but we are receiving a fair number of questions from people who are interested in learning about bitcoin. For this reason, we are developing more training material to educate people about the bitcoin economy, peer-to-peer finance, as well as the opportunities it presents.

Q: What are the benefits cryptocurrency is able to provide during this time i.e. with over millions of people in lockdown around the world, will/ does cryptocurrency yield other opportunities for people who might otherwise not have made use of it before?
A: Unlike traditional cryptocurrency exchanges who focus mainly on speculative investment; bitcoin marketplaces like Paxful are already used for many more transactions like remittance, paying bills, making donations to charities, wealth preservation (hedging against hyperinflation in certain countries by buying bitcoin), setting up businesses/side hustles, etc. Our focus is continuing to highlight the many ways that our users are finding to use bitcoin to enrich their lives.

Q: Is Paxful giving back at all to help with the fight against COVID 19? In keeping with many international and local brands who are giving back. Paxful is also well known for its charitable efforts.
A: Yes. We are in the process of selecting beneficiaries. We will keep you informed about this.

Q: Are you passing on any discounts to customers at this time due to the turmoil caused by COVID? Many other brands are doing this. I see you've decreased some fees, was that for COVID?
A: We have decreased fees that will benefit users who are doing microtransactions.

Q: Did the number of new African customers signing up to Paxful rise in March 2020 vs March 2019? If so, what was the % increase?
A: New accounts created to Paxful grew by more than 116% in March 2020 vs March 2019.
McCabe then referred us to Paxful's response to certain narratives surfacing in the public sphere…

Narrative #1: As traditional crypto exchanges take a hit, bitcoin peer-to-peer marketplaces remain steady
This is true; even when the price of bitcoin falls and people are dumping bitcoin in the traditional exchanges, peer-to-peer marketplace trading remains steady. This can be confirmed by checking the trading volume in bitcoin on the Paxful platform. Peer-to-peer marketplace trades are largely consistent as people do not only use it for speculation. Chart: https://coin.dance/volume/paxful/ALL/BTC

Narrative #2: Why Peer to Peer platforms aren't seeing major losses
As opposed to traditional exchanges where it's mostly about making money and exploiting market volatility, peer-to-peer platforms operate on real-life use case, like remittance and e-commerce etc.
— – – – – – – –
Global Crypto appreciates McCabe's insights into the ongoing global scenario affecting numerous financial markets.