Reading Time:
2
minutes
Press Release: Tuesday, March 16, 2021, 08:00 CAT | Source: Luno
Globally renowned crypto platform, Luno, has added Ethereum and USDC to its savings wallet. This means that its seven million customers can now earn up to 4% interest per annum on Ethereum holdings, and up to 7.6% on their USDC balances. Interest is earned and paid in cryptocurrency.
This creates a flexible way for Luno users to earn passive income on their cryptocurrency holdings. This is almost double the interest rate offered by South Africa's large banks on flexible savings accounts (which range between 1% and 4% per annum).
Customers begin earning interest immediately, and receive interest payments monthly. There are no hidden fees, no fixed terms and no minimum deposits. Users have 24/7 access to their crypto with Luno savings wallets.
Since the Luno Bitcoin savings wallet was launched five months ago, almost a quarter of a million users have moved their crypto into savings. Over $500,000 worth of BTC has been paid out in interest alone.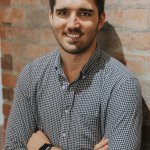 Reitz continues, "Luno research last year showed that over a third of those surveyed (35%) were not earning any interest on their traditional cash savings at all, so growing savings options and making saving simple and accessible is a priority for us. The same research from last year found 54% are not earning interest through their current or savings bank account, with 40% lacking confidence in their local currency.
"Luno users can already earn up to 4% on their Bitcoin savings. The addition of two new cryptocurrencies to the savings wallet gives customers even greater flexibility and potential to earn interest as they grow their crypto savings.
"A high percentage of South Africans who own cryptocurrency do so for speculative investment purposes, with the majority holding their crypto for the long term. If your crypto investment strategy is holding your crypto long-term (HODLing in crypto speak), the savings wallet earns you additional interest for what you were already doing," Reitz says.
Feature Image by BestGraphics_Com from Pixabay