Reading Time:
3
minutes
Let's Just Forget December……..
As we enter week four of 2020 it may be time to forget what happened in December and move on.  Over US$1.7 billion of Bitcoin was traded on 14 January, which is the highest daily volume since late November 2019.  In addition, only two of the top 50 cryptocurrencies registering negative returns last week.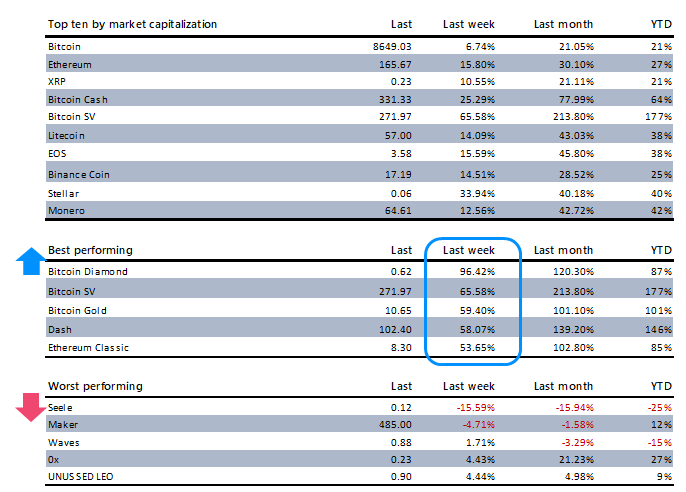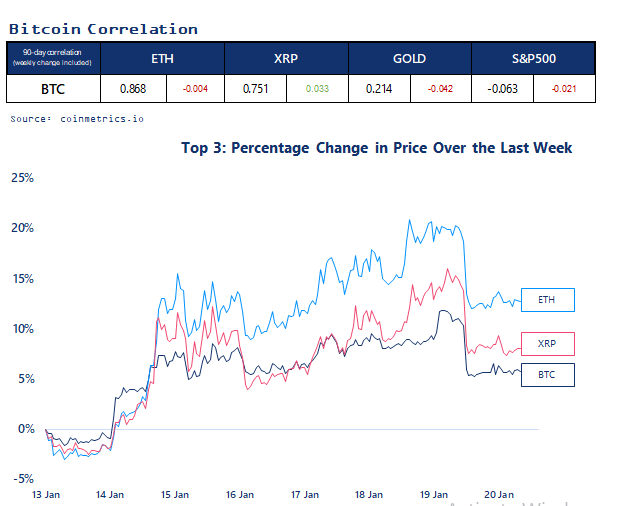 But the week was not about Bitcoin.  The main coin was out performed by the small, medium and larger cryptocurrency coins as the market looked to go back to levels of trading not seen since 2017.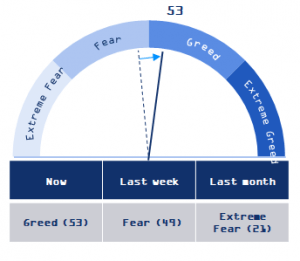 The Fear & Greed Index is now at "Greed" levels as the market is steadily getting more bullish, and over the weekend BTC broke through the US$9,000 level for the first time this year. We are now back at the levels seen after the rapid price increase in bitcoin back in late October. This was when China announced their blockchain plans. It will be interesting to see if the sentiment can stay positive for a longer period than last time. The growth over the last month certainly looks more sustainable, with the steady rise since the lows in December.

Why is bitcoin SV flying?
Bitcoin SV is leading the way and is up almost 180% this year.
The rumor that Craig Wright might prove himself the real Satoshi Nakamoto may have boosted the prices of all the bitcoin forks, an especially BSV, where Wright is a central individual.
– NB: This is not confirmed by any authorities or in court, and therefore is most likely not true
Bitfinex remains the only large-scale exchange that facilitate Bitcoin SV trading pairs.
Finally, open interest in BTC is at approx. US$240 million on the CME which is nearly US$100 million more than last time Bitcoin was around the same price.  This may indicate a fundamental change in investor sentiment on the CME, with the increase in the number of institutional investors changing the dynamics of the trading.