Reading Time:
3
minutes
Significant news coming out of VALR in Johannesburg this morning. Global Crypto can confirm that the exchange have just raised $3.4 million in a Series A funding round, led by BitMEX holding company 100x.
I got on the phone with CEO Farzam Ehsani to confirm the news:
There has been significant development at BitMEX in recent months: Not long after the company's CEO spoke with Global Crypto, their holding company HDR appointed former deputy CEO to Bank of China David Wong as their chairman. Soon after that they rebranded the company to 100x – a likely homage to being the first Bitcoin derivatives exchange to offer 100x leverage.
It is thus impressive to see that amidst not only a global pandemic, but a company-wide rebrand, VALR have still been able to secure a sizeable investment from one of the world's most talked about crypto exchanges.
"I am very grateful that despite the challenging global COVID-19 pandemic that has adversely affected many businesses around the world, VALR has been able to grow at a phenomenal pace and we've been able to raise funds and partner with a set of world-class investors, adding to our already distinguished group of shareholders," the charming VALR CEO said in a statement.
The success of VALR is hard to ignore, which is why this deal makes sense to industry insiders. Ehsani confirmed with Global Crypto that according to their data, they have achieved a trading volume of 12,720 Bitcoin this month, which would place them ahead of Luno whose data shows a monthly trading volume to date of 10,970 Bitcoin – highlighting the remarkable growth the exchange have achieved since their 2019 launch.
The Series A investment attracted not only 100x, but numerous other investing groups as well, with Ehsani asserting the continued support of seed investors Michael Jordaan (former FNB CEO) and US-based Bittrex.
Cape Town based 4Di Capital had also participated in the round, with Co-Founding General Partner Justin Stanford saying that they had been eyeing out the crypto sector for some years now.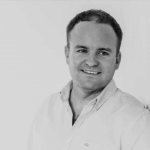 "We're delighted to be backing such a high quality business and management team. VALR has shown great integrity and leadership coupled with impressive growth, and delivers a mature, institutional grade offering to the local market," Stanford told Global Crypto. "This is becoming a necessary component in all markets the world over, as the cryptoasset ecosystem becomes increasingly more accepted and integrated into the global financial system."
VALR confirmed with Global Crypto that expansion into the rest of Africa is certainly part of their vision, making the investment even more attractive for all series participants. Arthur Hayes, 100x CEO, told Global Crypto in June that Africa was an extremely exciting continent for this industry, and stated that South Africa is a key beachhead in the region.
"South Africa has an incredibly exciting and fast-growing cryptocurrency ecosystem," Hayes said, "we believe VALR is well-placed to capitalise on future growth of Bitcoin trading. In VALR we're backing not only a successful early stage business, but a management team with the ability to scale operations significantly."
Considering VALR's founding vision was to bridge the gap between the traditional financial system and the new world of cryptocurrencies, and taking into account their success to date, it's a good bet.
The company say they plan on using the raised capital to build new products and services, expand into new territories, and continue to build its team of professionals – particularly in the technology, regulatory and compliance, and client service domains.
VALR has raised R79-million to date, including an equity funding seed round of R20-million in July 2018.