Reading Time:
2
minutes
Press Release: Tuesday, 30 June 2020, 05:30 GMT | Source: HDR Global Trading Limited
Mahe, Republic of Seychelles, 30 June 2020 – HDR Global Trading Limited ("HDR"), the company behind the cryptocurrency derivatives trading platform, BitMEX, has appointed Dr. David Wong, as Non-Executive Chairman.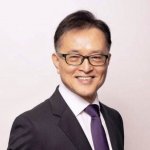 With over 30 years' experience in the financial services sector, David is a recognised industry leader, with deep expertise in global markets, investment banking, asset management, insurance and capital market-related businesses. He will be responsible for guiding the HDR Group in shaping its growth and transformation as a world-class financial technology company.
Prior to HDR, David was Deputy Chief Executive of the Bank of China (Hong Kong) Group with overall responsibility for financial market businesses. He has also held senior roles at BOC Group Life Assurance Company and ABN AMRO Bank ("ABN"), where he was responsible for ABN's overall banking operations in the South East Asia region.
Arthur Hayes, CEO and Co-Founder of HDR Global Trading Limited, said "Being able to attract someone of David's calibre is a testament to the distance HDR has travelled. We are thrilled to have David join our leadership team and together, we will be focusing on the long-term growth and development of the business."
Dr. David Wong, Chairman of HDR Global Trading Limited, added, "HDR, fuelled by the incredible growth of its BitMEX platform, has all the right ingredients to grow and transform as a world-class financial technology company. It is progressive, resilient, and has an inspiring vision for the future. It's therefore a privilege for me to sit with Co-Founders Arthur, Ben and Sam as members of the board, to help bring to life the full potential of the company."
David is also Independent Non-Executive Director of the China Merchant Bank Co., Limited in China, Fraser Hospitality Trust Limited and EC World Reit Limited in Singapore, and has held advisory positions in many other corporations in the Greater China region. He is also a Finance Management Committee Member of the Hong Kong Management Association in Hong Kong, and was previously recognised for his contribution to the financial industry by the Institute of Banking and Finance in Singapore.
David is also the Founding Chairman of Halftime Limited in Hong Kong; with the mission to serve high capacity leaders in transiting from their first-half success in life into their second-half significance. David is a public speaker, and coach for leaders, teams and organisations. He focuses on the principles and philosophy of leadership transformation and fruitful living. "Doing Good While Doing Well."
— – – – – – – – – – – – – – – – – – –
This article is a Press Release received from HDR Global Trading Limited. Global Crypto did not receive any form of compensation for its publication, and as this material is deemed newsworthy for the Southern African blockchain industry, it was thus published accordingly.
Feature Image by skeeze from Pixabay