Reading Time:
3
minutes
In our fortnightly market analysis video published on our YouTube channel, our Executive Editor James Preston discusses the US Dollar weakness, precious metal strength and the next move for Bitcoin with Financial Analyst Graeme Tennant.
Graeme starts off with the US Dollar Currency Index as it often gives a good indication of what is happening in traditional markets. Graeme highlights the large trend that we have been seeing over the last few months has been US Dollar (USD) weakness. The chart below shows the almost 5% drop in USD value in comparison to other currencies over the past few months (in the highlighted area).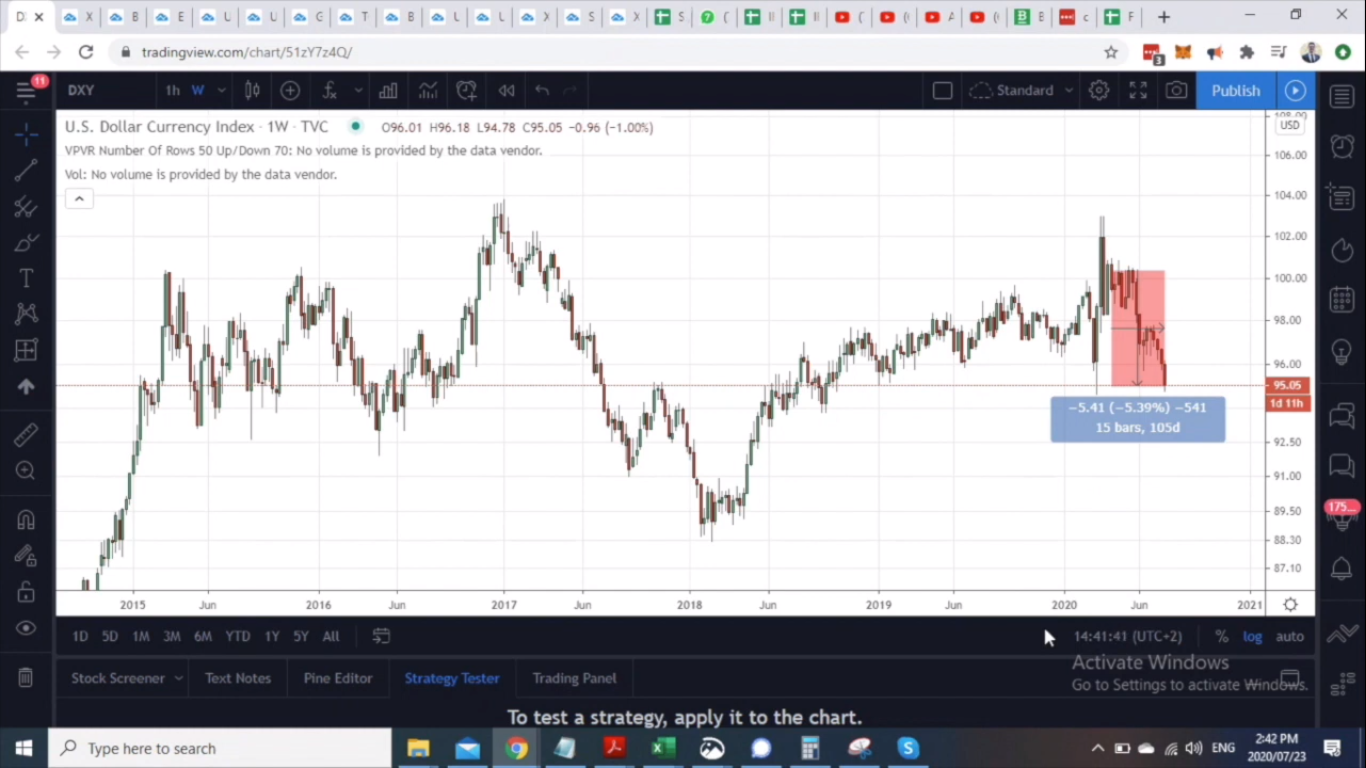 This is just one metric to measure the USD strength, but it is clearly showing that we have been in a period of USD weakness. This has several different implications for other areas of the market, including crypto.
James then questions Graeme as to whether the USD weakness would have a positive influence on what many analysts are calling "anti-fiat" markets including Gold and Silver. Graeme confirms that the USD weakness has indeed created the perfect conditions for an upside momentum of precious metals, with Silver in particular being the stand out performer. If we look at the chart below, it is clear that after the recent sell off in March/April Silver has had a terrific recovery.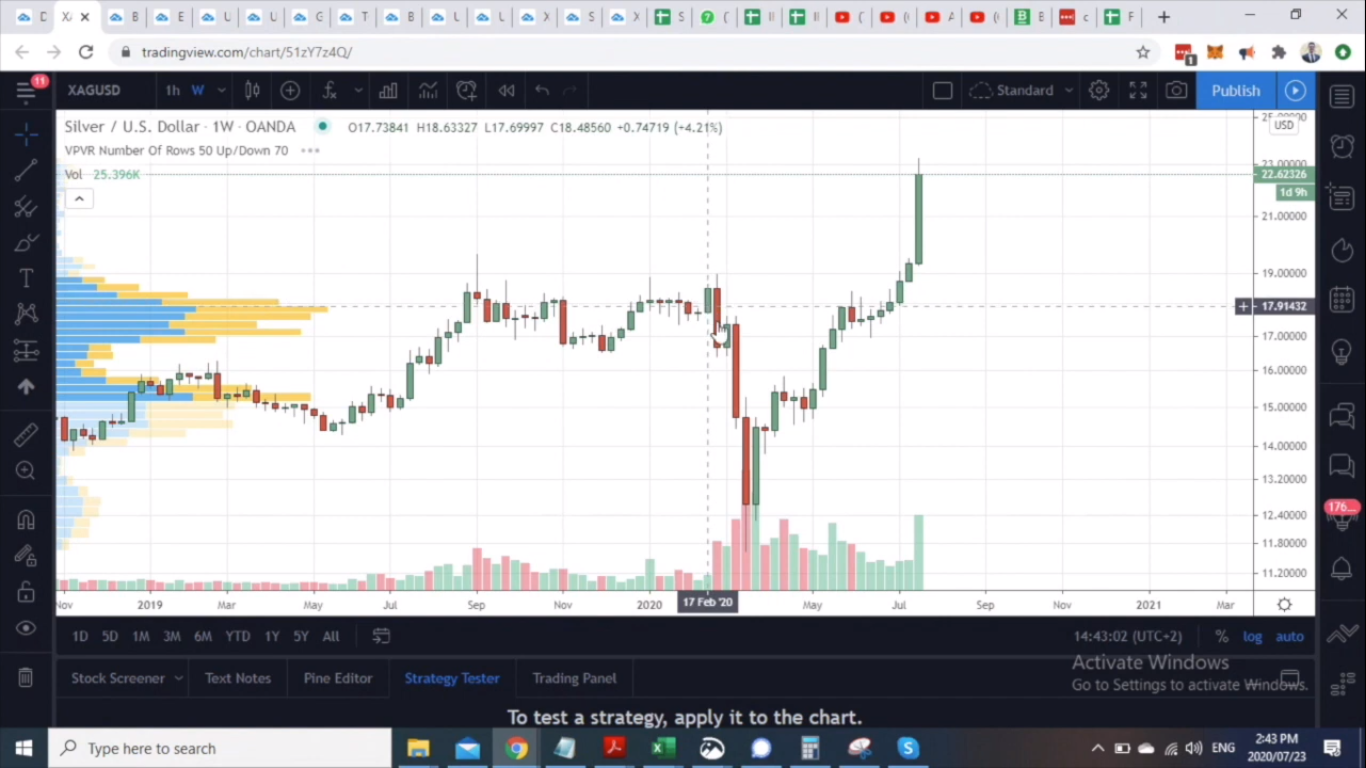 Will crypto follow the same lead that the precious metals have kicked off? And does this mean that anti-fiat markets are now going to start performing well, and will it translate into a move for Bitcoin?
Graeme confirms that Bitcoin has not yet had the same move that the precious metals have, however he believes that it is possible that we will soon see a move to the upside. Graeme also notes a potentially even a more aggressive move to the upside on Ethereum and some of the other Altcoins. 
He then went on to show us his Bitcoin chart, where on the weekly time frame he has a basic symmetrical triangle. Graeme also outlines that he is looking for a decent break above the upper trend line. He does however mention that there has been a significant and extended period of contraction in volatility, which means a strong move could be imminent. If we can break above the trend line on the weekly time frame, things will look significantly positive!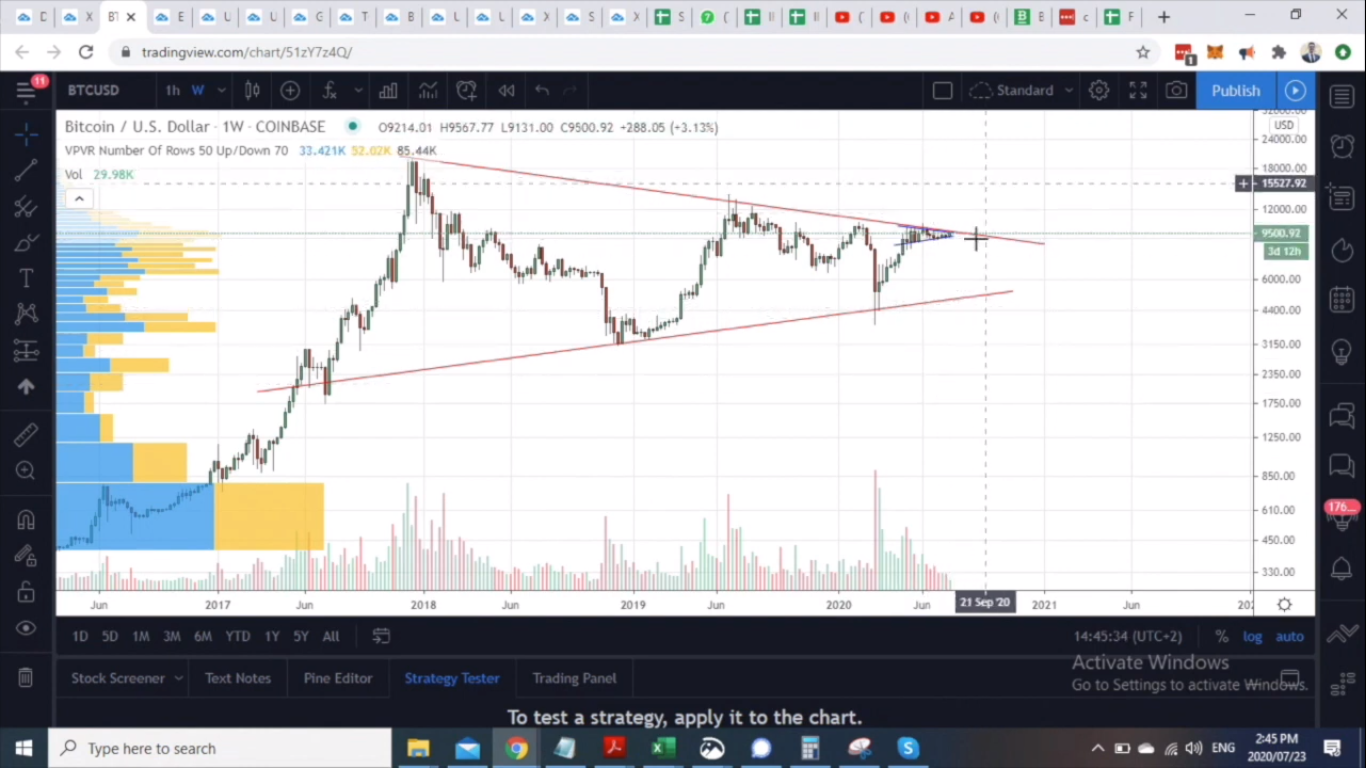 This past weekend, much of these anticipated moves were validated after some strong price action across most of the crypto markets, especially Bitcoin and ETH.
Global Crypto will keep you updated with a fast-tracked episode of Market Analysis this week in order to reassess.
In the meantime, join the Global Crypto Telegram group using the link below: https://t.me/joinchat/F3_PzUs8YytfRoxQbjKEXg
Feature image by Roy Buri from Pixabay