Reading Time:
2
minutes
In recent decades, pension funds have been struggling to deliver on their promises for many holders. A lack of adequate payouts has been a key grievance, but in addition to that, government regulations have made pension funds more and more difficult for companies to successfully employ. However, to many in the world of traditional finance's surprise, an alternative may just have arrived: Bitcoin.
On April 10th, Bitcoin hit the startling valuation of $60,000 USD. This sharp growth marked a nearly 1500% increase from its value just 2 years prior. Bitcoin of course is a digital currency that can be bought and sold in full or in increments. Bitcoin provides low transaction fees and is operated by a decentralised authority. For the unfamiliar: Bitcoin operates via public ledger technology known as "Blockchain", and is able to exist as a transparent and open-access currency free of the constraints of traditional government-issued currencies.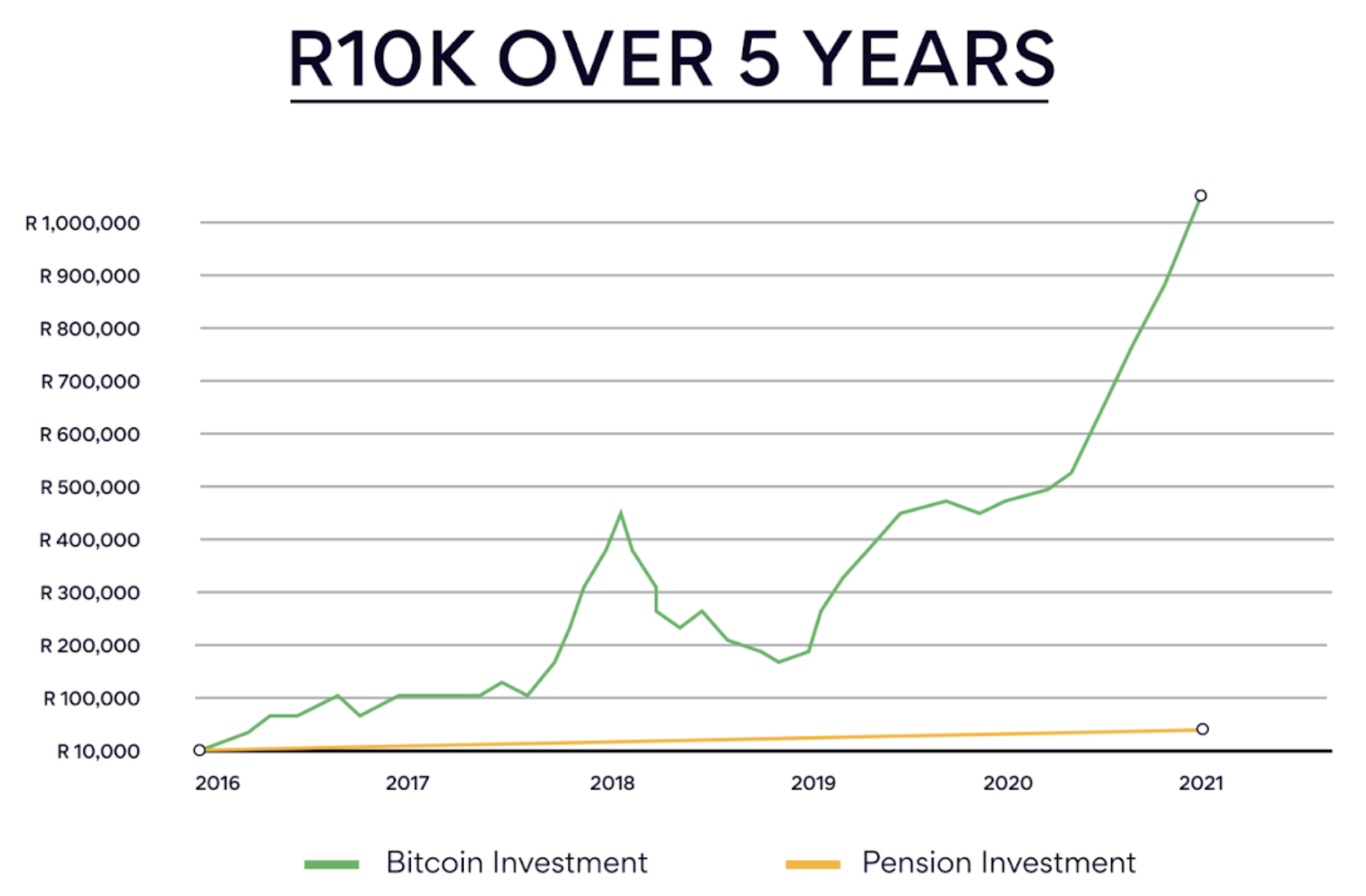 As a leading source for the buying and selling of Bitcoin in Africa, Yellow Card has been making an effort to understand the reasons behind the unprecedented surge in cryptocurrency purchase and usage on the African continent, with many of the reasons users on the continent choose Bitcoin being clear for quite some time: With a high percentage of people being unbanked or overcharged, Bitcoin is a cheaper alternative for sales and remittance payments. Additionally, many users see Bitcoin as a viable investment and see trading as a way to build supplementary income.
One of the more surprising use-cases however has been as an alternative to traditional pension funds. Businesses and individuals are seeing Bitcoin as a more reliable source of retirement income than some of the traditional pension funds which have historically had issues of fraud and instability. This has been especially noted in countries such as South Africa, where a high number of users reported utilising Bitcoin savings as a safer source to contribute to for retirement.
Whether Bitcoin proves to be a reliable investment for a long-term horizon remains to be seen, but even a small allocation of one's pension fund wouldn't hurt. It's important to consider all the possible scenarios and options when planning for retirement, and be extremely careful not to touch such funds until retirement age. Whatever the options say, however, there is no doubt that Bitcoin is becoming more and more attractive as an inflationary hedge than ever before.