Reading Time:
3
minutes
Press Release: Wednesday, 9 October 2019, 08:00 CAT | Source: Xago
Today Xago, a Cape Town-based fintech company, announced the launch of its Ripple gateway and custom built exchange in South Africa. The exchange connects to and utilises RippleNet to trade, send and receive XRP only, the native digital asset used by Ripple.
Xago has built the exchange in order to create liquidity of XRP in South Africa, acting as the market-making platform for cryptocurrency enthusiasts and businesses that wish to trade with and utilise XRP and the Ripple Ledger. Due to the fast settlement between wallets, RippleNet is a viable option for transferring value between exchanges, reducing exposure to volatility.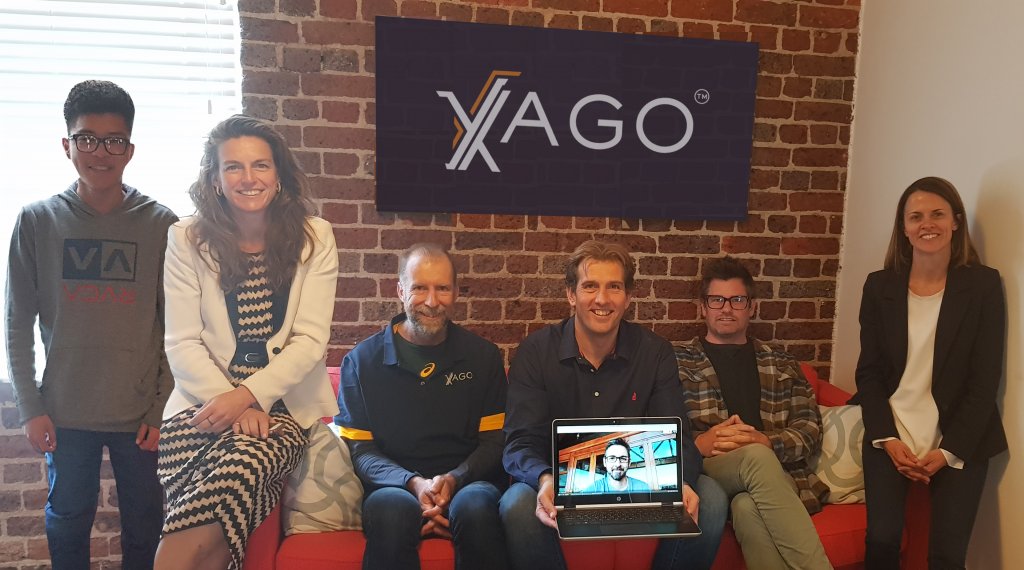 Xago was founded by Jurgen Kuhnel (CEO), Sonya Kuhnel (COO) and Mark Chirnside (Chairman) in 2016 and incubated out of CiTi's Bandwidth Barn in Woodstock thanks to Ian Merrington and his team. The company believes that blockchain technology, and in particular RippleNet, will play a critical role in transforming the payments industry.
'By solving the double-spending problem the Bitcoin blockchain opened up digital peer-to-peer payments without the need for a trusted 3rd party through the process of mining. Ripple took this one step further and built a faster and more cost-effective decentralised ledger to compete in the high throughput and fast clearing retail and banking environments,' says CEO Jurgen Kuhnel referring to their choice to specifically focus on Ripple and XRP.
Once the exchange has sufficient liquidity, Xago will launch its payment switch which connects to the retailers through their existing hardware and software systems. Where Xago is utilised, it will replace the need for acquirers and card networks for retailers, and with the use of RippleNet and XRP enable cross-border payments in the future. Consumers will be able to pay for goods and transact at the point of sale using only their mobile and mobile number, bypassing traditional payment rails.
Xago's mobile number based identity system is built to connect mobile devices, the blockchain and retailers in one seamless experience. Together with significantly lower transaction fees, the Xago platform is gearing to compete in the high stakes retail environment. This will enable clients to create new and innovative products that will ultimately benefit the end consumer.
Xago's Chairman Mark Chirnside added, 'This is no small step on the journey of Xago.io. With this launch and with the welcomed constructive approach we take with regulatory compliance and best practice, this platform holds the promise to reduce cost and friction, at a very interesting time in the payments arena. Personally I am honoured to be involved as an investor and as Chairman'.
In late 2018, the start-up received investment from African Technology Investments Ltd. It has spent the 1st half of 2019 setting up operations and engaging with the regulators and the broader ecosystem to build a best-in-class product that will not only add value to its clients but also comply with regulations going forward.
The start-up has a broader vision for payments across Africa and has plans to expand operations into other markets in the future. Kuhnel says, 'In Africa, we have an opportunity to rethink the way money flows, what it costs and the time it takes to reach a destination. Mobile has shown us how important innovation is on our continent. We must build on this and continue to provide solutions that will benefit consumers in low to middle income countries who need it most, reducing the cost and friction of moving money is absolutely key.'
— – – – – – – – – – – – – – – – – – –
This article is a Press Release received from Xago. Global Crypto did not receive any form of compensation for its publication, and as this material is deemed newsworthy for the Southern African blockchain industry, it was thus published accordingly.
Image by Miloslav Hamřík from Pixabay