Reading Time:
2
minutes
Press Release: Wednesday, 03 July 2019, 07:00 CAT | Source: VALR
VALR announced today that it is launching Ethereum-Rand (ETHZAR) trading to allow customers to buy and sell Ether, the native cryptocurrency of the Ethereum blockchain, directly with Rand at VALR.com. Customers can already start funding their accounts with ETH and ZAR. Live trading will start promptly on 11 July at 11:11 a.m. local South African time.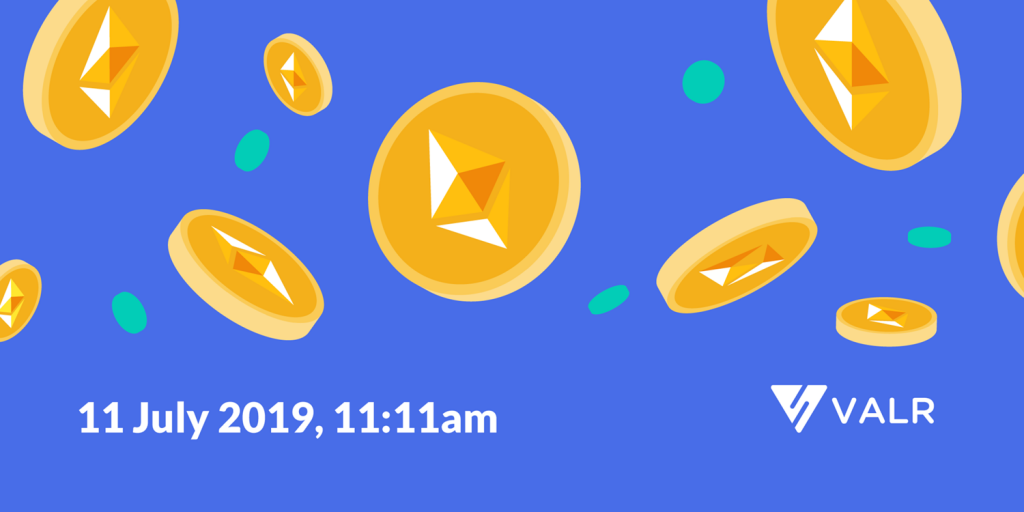 VALR, a Johannesburg-based cryptocurrency trading platform with over 50 cryptocurrencies, representing the largest selection offered by any platform in South Africa, launched Bitcoin-Rand trading last month and has facilitated over R170m worth of Bitcoin trades in the last three weeks.
"We were delighted by the market's response to our Bitcoin-Rand trading launch, and in just three weeks VALR now represents about 5% of South Africa's 24 hour trading volume," says Farzam Ehsani, VALR CEO. "Ethereum is the second most valuable cryptocurrency in the world, and it brings us great pleasure to now offer Ether-Rand trading to our growing customer base at the lowest fees in the market."
VALR pays market-makers, customers that provide liquidity to its platform, 0.1% of their total trade value, bringing a "negative fee" structure to the market for the very first time.  Market-takers, customers who execute trades immediately, are charged 0.2%, the lowest fee in the market.
VALR is backed by Former FNB CEO Michael Jordaan and US-based Bittrex, one of the largest cryptocurrency exchanges in the world. It raised R20m last year in its first round of funding. In addition to raising funds from Bittrex, VALR has partnered with the international cryptocurrency platform to offer its customers a secure, reliable and advanced trading option that is committed to compliance.
"We have invested a significant amount into making it easy for our customers to buy and sell cryptocurrencies, while complying with international standards to keep our customers safe.  Our automated sign-up process, one of the fastest in the world, is just one example of how we go the extra mile to serve our customers."
VALR's platform uses artificial intelligence and machine learning to streamline the ID verification process, allowing new customers to be verified within minutes. It also offers an advanced application programming interface (API) that allows automated trading on the platform.
VALR plans to launch more cryptocurrency-rand trading pairs in the near future.
— – – – – – – – – – – – – – – – – – –
This article is a Press Release received from VALR. Global Crypto did not receive any form of compensation for its publication, and as this material is deemed newsworthy for the Southern African blockchain industry, it was thus published accordingly.