Reading Time:
3
minutes
Press Release: Thursday, 11 June 2020, 09:30 CAT | Source: Sun Exchange
Sun Exchange (www.thesunexchange.com), the world's first peer-to-peer solar leasing platform, today announced it has secured a R50 million ($3 million) investment by ARPF, a Mauritian private equity fund advised by London-based ARCH Emerging Markets Partners Limited (www.archempartners.com) ("ARCH"). This investment marks the close of a R67 million ($4 million) Series-A funding round by Sun Exchange.
Sun Exchange will use the funds to:
Scale its solution and expand into new markets across Sub-Saharan Africa, enabling platform users to solar power schools, clinics, farms, cell towers, water plants, businesses and other organisations across the continent.

Bolster marketing activities and substantially grow the platform's global user base.

Make significant software enhancements to extend its platform capabilities and features.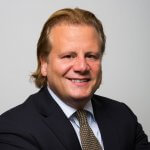 "Sun Exchange is positioned to emerge as an enabling force in the imminent global energy and economic transformation, with a first-of-a-kind platform that harnesses the power of a united global community to unlock the potential of distributed solar power in emerging markets," said William Barry, Managing Director, ARCH. "ARCH is thrilled to partner with Sun Exchange on this journey to expand the success the company has already seen in South Africa throughout ARPF's target markets in Sub-Saharan Africa."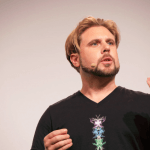 "There has never been a more critical time to accelerate the Sun Exchange mission of connecting the world to the sun, as socio-economic and energy systems across the world are on the brink of being reset and redefined," said Abraham Cambridge, CEO & Founder, Sun Exchange. "This milestone unlocks the next phase of growth for Sun Exchange, which includes building our team; creating several new, sustainable, clean energy jobs; and providing our growing global user base the opportunity to further diversify their solar cell portfolios across new regions and industries. With our shared passion for driving renewable energy proliferation and sustainability across Africa, ARCH is the perfect partner for Sun Exchange as we scale."
Adam Draper, Co-Founder and Managing Director, Boost VC, an early Sun Exchange investor, stated, "Amidst the unprecedented health and financial hardships currently impacting the entire world, we've seen an undeniable slowdown in VC deals. This successful raise speaks volumes of the ingenuity and resilience of the Sun Exchange business model."
Sun Exchange has quickly become a recognised technology and solar finance innovation leader across Africa. Last year, the company more than doubled the size of its community, now standing at more than 17,000 members from 162 countries. Additionally, the Sun Exchange project portfolio (www.thesunexchange.com/projects) nearly tripled in size, with the company now facilitating solar power for 31 schools, businesses and organisations across South Africa. Sun Exchange has received numerous awards and accolades, including being named one of Fast Company's Most Innovative Companies in Africa.
The Sun Exchange online platform enables almost anyone, anywhere in the world, to buy remotely-located solar cells that power schools, businesses and other organisations in South Africa and other sunny emerging markets. Solar cells can be purchased through online crowdsales for as little as R84 per cell and the owner then earns a rental income stream from the clean electricity the cells generate. In turn, the organisation consuming the electricity gains access to affordable and reliable solar power, reducing electricity costs and carbon emissions.
ARCH ARPF aims to create long-term value for stakeholders while addressing the African market's growing demand for bankable, de-risked, affordable electricity generation, whilst aiming to adhere to the highest ethical and environmental standards. ARPF's investment team has collectively spent decades originating and managing private sector power investments on the continent, including over $1 billion in closed utility-scale and off-grid sector investments.
— – – – – – – – – – – – – – – – – – –
This article is a Press Release received from Sun Exchange. Global Crypto did not receive any form of compensation for its publication, and as this material is deemed newsworthy for the Southern African blockchain industry, it was thus published accordingly.
Image by Jude Joshua from Pixabay