Reading Time:
2
minutes
This is a "partner post". By its publication, Global Crypto does not necessarily endorse the product or services advertised herein.
Paxful, one of the largest P2P platforms in Africa, are launching a series of virtual sessions to showcase how crypto enthusiasts can maximise opportunities presented in the current Bitcoin and crypto economy. The platform have announced that the series will be entirely free of charge.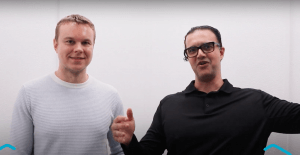 Paxful have secured a number of Africa-focused crypto entrepreneurs, social enterprise executives, and other industry professionals to take part in the series.
There will be two sessions each week, taking place on Tuesdays and Thursdays starting at 11am EST / 4pm WAT / 5pm CAT.
The first virtual session will be held today, Tuesday 2 June and is an AMA with the Paxful founders Ray Youssefand Artur Schaback, and promises to give intriguing insight into the origins of Paxful, its meteoric rise to become a global leader in the crypto industry, and its widespread adoption in Africa.
Today's AMA will be followed by a session on Thursday 4 June about income opportunities in Africa during the Covid-19 induced economic downturn.
The full list of sessions are as follows:
Tue 2 June: AMA with Ray Youssef and Artur Schaback
Thu 4 June: Bitcoin as a source of income for African youth
Tue 9 June: The Impact of Bitcoin as a Philanthropic Tool
Thu 11 June: The KYC Challenge in Africa
Tue 16 June: Bitcoin and Paxful 101
Thu 18 June: How to Become A Crypto Influencer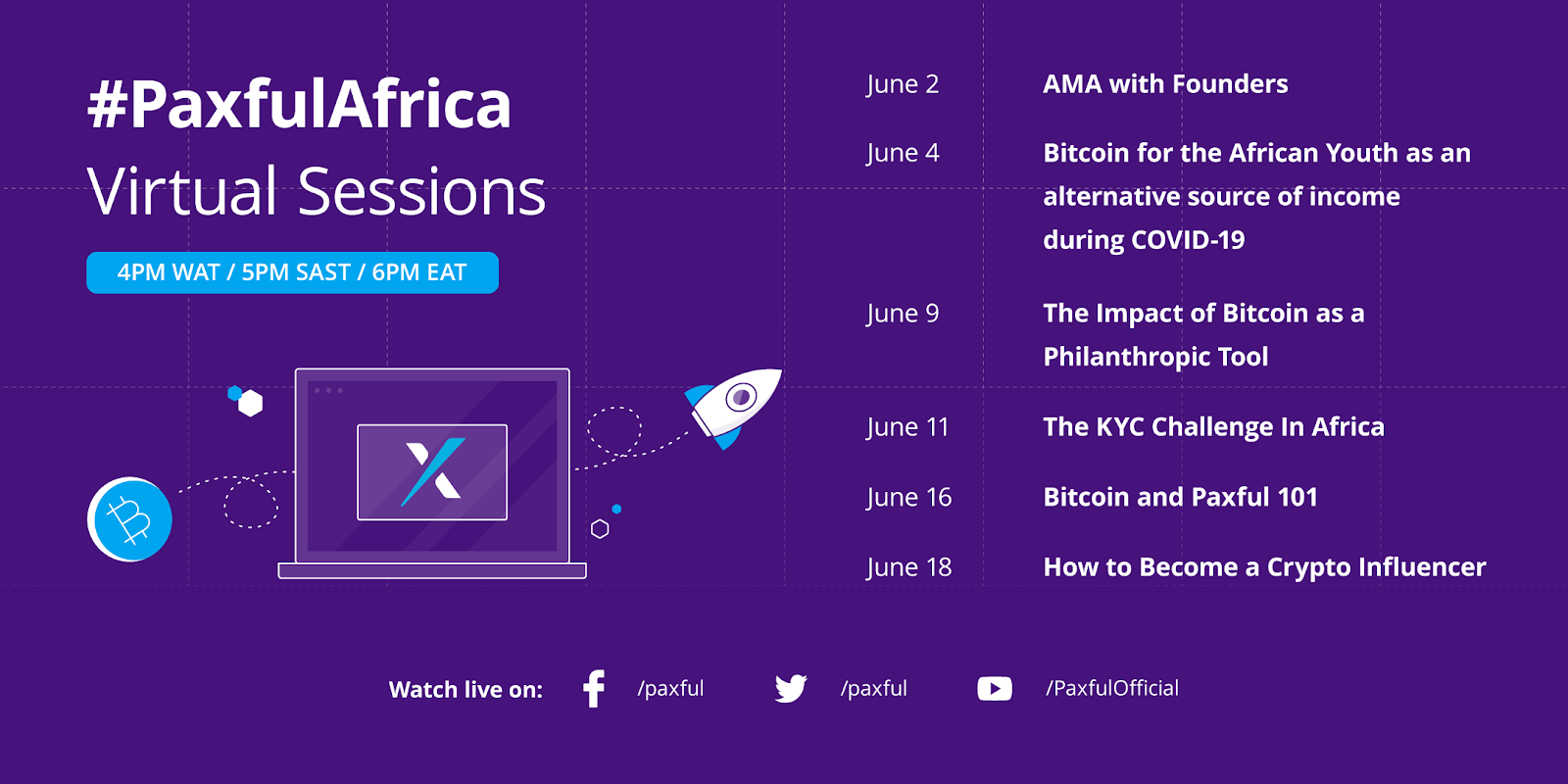 In addition to providing worldclass educational forums, Paxful will also be giving away $20 worth of Bitcoin after each session to lucky users who attend in a lucky draw.
Paxful are passionate about seeing Bitcoin and other cryptocurrencies be used to "bank the unbanked" on the African continent, and believe that cryptocurrencies also provide the opportunity for those who apply themselves to earn additional money. They believe these free sessions will give users, inexperienced and veterans alike, an holistic overview of the African crypto landscape, and empower them to make the most of the opportunities presented by cryptocurrencies.
Sign up for these FREE Paxful educational sessions HERE
Paxful is a P2P marketplace where people can buy and sell bitcoins directly with each other. You can get bitcoins instantly and pay with debit or credit cards, cash, Paypal and any fiat currency.
— – – – – – – – – – – – – – –
The views and opinions expressed in this article are solely those of the author and do not necessarily reflect the views of Global Crypto. All investments involve risk, and you should conduct your own research and consult with a registered financial advisor before making investment decisions.