Reading Time:
< 1
minutes
Panama may soon follow in El Salvador's footsteps, and introduce cryptocurrency as legal tender. Congressman, Gabriel Silva, says he is seeking to make cryptocurrency legal tender in Panama. The politician is preparing a bill, set to be unveiled in July 2021. The bill calls for the adoption of cryptocurrencies as legal tender in Panama.
Panama does not have a central bank, having officially adopted the US Dollar in 1904 in terms of Taft-Arias, a monetary agreement between the US and Panama. The country's current constitution prohibits the government from mandating only certain currencies as legal tender. This may help to facilitate the incorporation of cryptocurrencies, like Bitcoin, as a currency.
In a recent tweet, Silva emphasised the significance of Panama not being left behind by El Salvador's crypto adoption: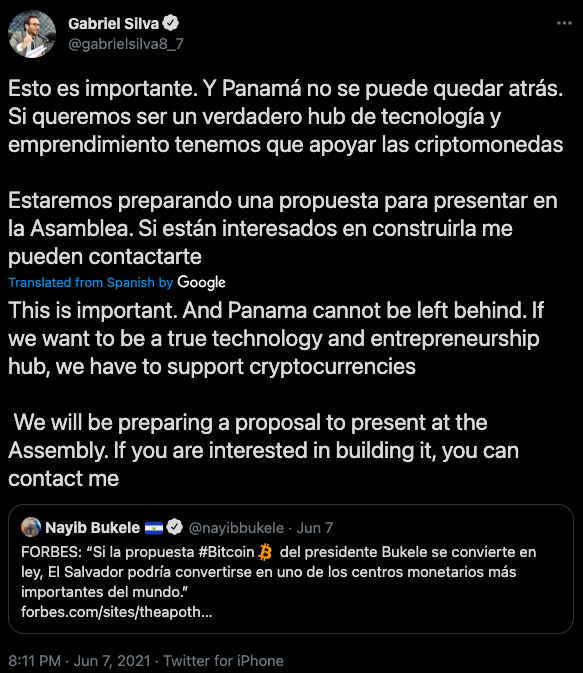 The lawmaker told CoinDesk that, this month, Silva and his team will gather comments from different parties, including lawyers, Bitcoin users, crypto-related companies, and government officials.
Silva is yet to disclose further details about the bill, but is expected to define its content after talks with shareholders.
In order for the bill to be approved, it will need to get at least 36 out of 71 votes in the chamber of deputies. If the bill is approved in Congress, the bill will then either be endorsed or rejected by the President.
Feature image by Empréstimo Rápido from flickr