Reading Time:
2
minutes
According to a press release, Luno has listed its first stablecoin, USD Coin (USDC) on their platform, allowing users to buy, sell, and store USDC on Luno. This move gives Luno's customers the opportunity to store their wealth in the world's reserve currency. 
The coin will be available for Instant Buy. USDC will be the sixth coin to be added to Luno's platform, including Bitcoin, Ethereum, Litecoin, Bitcoin Cash, and Ripple XRP. 
USDC is the second largest stablecoin in terms of market capitalisation, with a market cap of more than $5 billion. Luno believes that USDC holds a number of advantages over other stablecoins such as Tether (USDT), particularly when it comes to safety, hence why they listed USDC as opposed to the stablecoin with the largest market cap, USDT.
USDC is believed to be the safest and best regulated stablecoin on the market. The coin is fully collateralised (its reserves are held on a 1:1 ratio with the US Dollar). This means that every 1 USDC, the original issuer of the coin holds 1 US Dollar in collateral. Records of its reserves are audited monthly and are available online.
Marcus Swanepoel, CEO and founder of Luno, said: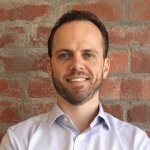 "Broadening our platform with the addition of USDC is an exciting move for us and our users. With Bitcoin and others, including Ethereum, reaching all time highs, cryptocurrencies are in the limelight and the opportunity is certainly ripe for investors and traders to take advantage". 
 Adding that: "Cryptocurrencies like Bitcoin and Ethereum remain volatile currency options. The introduction of USDC empowers our users to hedge against volatility during market dips and ensures they can quickly and easily access funds on the platform when they want to trade or invest".
Feature mage by Free-Photos from Pixabay