Reading Time:
2
minutes
Press Release: Wednesday, March 17 2021, 15:00 CAT | Source: Binance
Binance, the world's leading cryptocurrency exchange, via its Binance Masterclass Education Series, is organizing a free DeFi masterclass for cryptocurrency enthusiasts across Africa. DeFi, short for decentralized finance, is a blanket term for a variety of applications in blockchain aimed at recreating traditional financial instruments in a decentralized architecture, outside of intermediaries. Interest in DeFi continues to skyrocket as the argument for decentralization becomes even more relevant.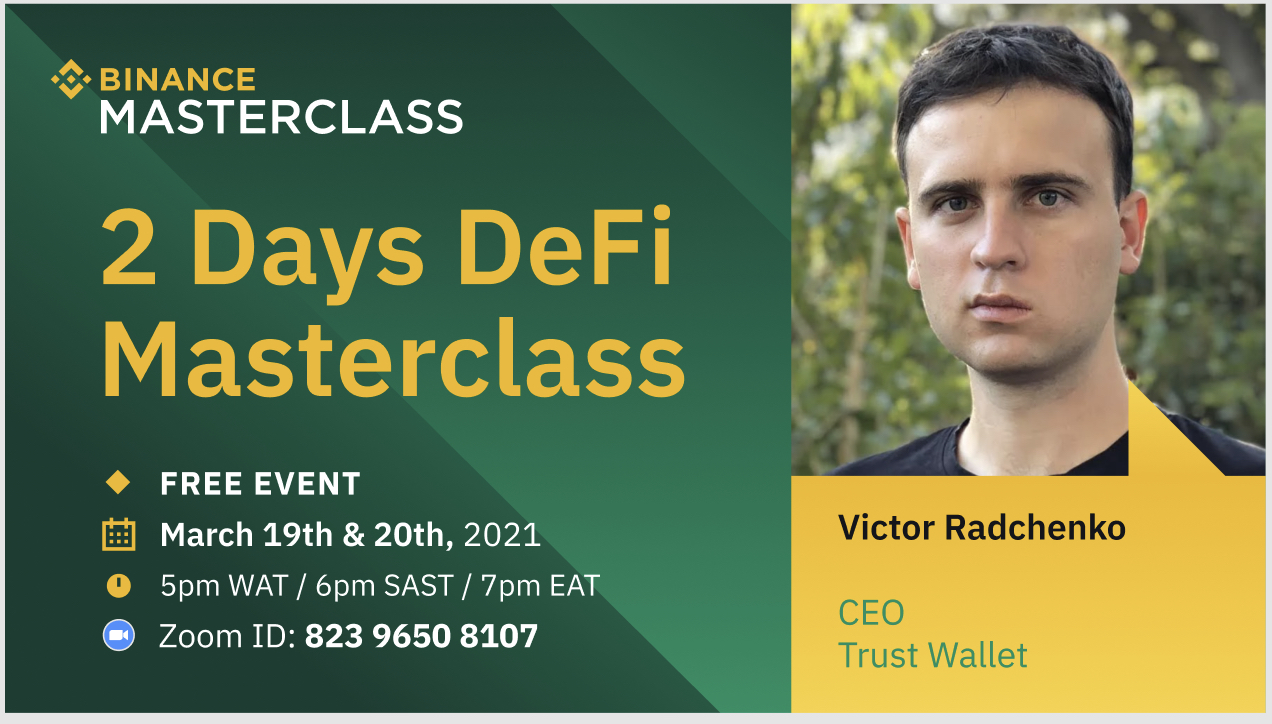 Salary cuts, currency devaluation, and the rising unemployment rates continue to necessitate making extra income, especially for Africans. As a result, Binance is committed to making this a reality through its crypto education efforts, equipping Africans with the knowledge to make income through crypto.
In this edition of the masterclass series, Binance will be joined by the CEO of Trust Wallet, Victor Radchenko, to enlighten its attendees on:
The basis of DeFi
How to use Trust Wallet
How to identify scams
How to buy and sell crypto and;
More advanced concepts around DEFI and P2P trading – as they get started on their crypto journey.
Attendees will also explore how to make passive and active income through peer-to-peer trading on Binance P2P using the Express Feature.
Location: Zoom/YouTube
Register HERE to attend
Date and Time: 19th & 20th March 2021, 5PM WAT, 6PM SAST, 7PM EAT
In this masterclass, attendees will
Discover some of the powerful applications of DeFi and Trust Wallet
Learn the easiest and cheapest ways to buy and sell cryptocurrencies
Explore exciting ways to make extra income from engaging in the DeFi market
Understand the latest P2P Express feature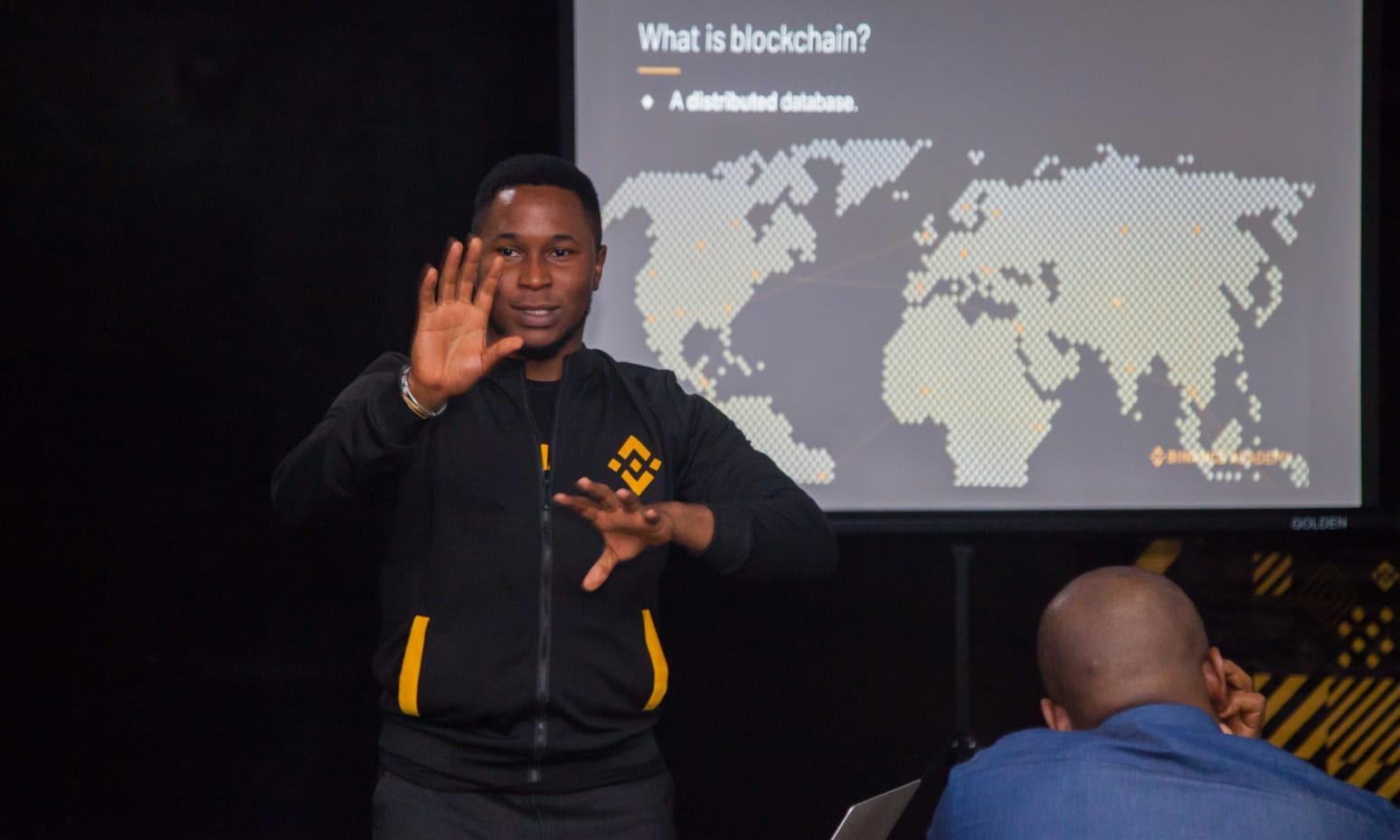 Binance Masterclass will also be giving away $200 worth of crypto during the event.
20 lucky attendees will win $10 each in BUSD. To qualify, you must have a Binance account. Registration is free and can be done in minutes here: https://p2p.binance.com/en?ref=EWSI7DNM
— – – – – – – – – – – – – – – – – – –
This article is a Press Release received from Binance. Global Crypto did not receive any form of compensation for its publication, and as this material is deemed newsworthy for the Southern African blockchain industry, it was thus published accordingly.