Reading Time:
2
minutes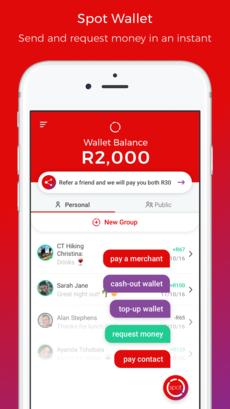 The team at Virgin Money recently updated their popular Peer To Peer (P2P) money sending app, Virgin Money Spot, using Blockchain technology to record transactions between users.
The app allows users to send and receive money between each other through a virtual wallet, and now also allows payment to Merchants. Users can add debit & credit cards to top up their accounts, and withdraw funds to their bank accounts via EFT.
The new version of the app has been built on Distributed Ledger Technology (Blockchain) because of its inherent safety and speed. When modelling the new platform for the app, Virgin Money's product development team referenced the South African Reserve Bank's "Project Khokha".
"All Spot transactions are recorded in our Blockchain ledger, which means they are tamper-proof. So, Spot is not only mobile, convenient and instant, it's also secure," said Virgin Money SA CEO, Andre Hugo.
Spot has seen exponential growth in the past month, said Hugo. The number of Spot customers has grown by 900% in the last 22 days, with P2P payments and group pay increasing by 265%.
This growth has been bolstered through an incentive system that allows users to receive R30 for each user they sign up, as well as sending the recipient R30.
The app is available for both iPhone & Android, and if you sign up with our referral code marcfilsl you will get an instant R30 into your SPOT wallet.