Reading Time:
2
minutes
Press Release: Thursday, February 20 2020, 13:30 CAT | Source: iCE3X
iCE3X exchange has integrated with Ozow secure payments allowing a ZAR deposit in under 60 seconds for free. This is a first in South Africa for a cryptocurrency exchange to offer instant deposits from South African banks, with the technology going live on 16 February 2020. This is a big step forward for the crypto industry in the country and is likely to drive further efficiency enhancements with other operators. Competition breeds better products and service offerings which ultimately benefit the end-user.
iCE3X is proud to have been pioneers in South Africa since their inception in 2013, and are rolling out multiple new features, functionality and services over the next few months. The company say they are doing this to further enhance their offering and strengthen their position as one of South Africa's favourite crypto trading platforms.
Gareth Grobler, iCE3X's founder says "We are always searching for partners that can enhance our customer service offering, and after a rigorous vetting process, settled on Ozow." He went on to say, "Instant deposits are a positive step and we look forward to cooperating with Ozow to improve our customers' experience and drive crypto adoption in South Africa."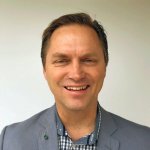 Eugéne Etsebeth, the iCE3X COO said: "Our customers will now be able to make quick buying decisions and have ZAR funds available on our platform in under 60 seconds. This instantaneous service is an innovative feature that empowers our customers."
The objective of iCE3X exchange is to offer clients the best service to buy and sell (trade) cryptocurrencies and fiat pairs on a trusted exchange by integrating with numerous business partners including a cryptocurrency exchange platform provider, financial institutions, merchant services, wallets, custodial services, insurance and scratch cards in order to build an ecosystem around iCE3X's exchange platform.
Ozow is registered as a Systems Operator and a Third Party Payment Provider with the Payment Association of South Africa.
— – – – – – – – – – – – – – – – – – –
This article is a Press Release received from iCE3X. Global Crypto did not receive any form of compensation for its publication, and as this material is deemed newsworthy for the Southern African blockchain industry, it was thus published accordingly.