Reading Time:
3
minutes
Press Release: Wednesday, November 25 2020, 06:45 CAT | Source: Paxful
Global Entrepreneurship Month, running throughout November, is the world's largest celebration of entrepreneurs, investors, researchers, policymakers, and other start-up champions around the globe. During this month, the vibrant entrepreneurship ecosystem is acknowledged globally for driving innovation, creating jobs, and improving lives. The African continent has been driving change as its thriving entrepreneurship culture leverages technology and education to create business opportunities. Cryptocurrency, in particular, is becoming Africa's new great opportunity as crypto adoption is booming on the continent.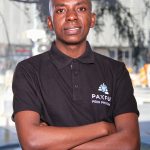 Modibe Matsepane is a 27-year old University of Johannesburg graduate and a self-proclaimed crypto enthusiast from Ga-Sekgopo Village Limpopo, currently residing in Johannesburg.  His journey began in 2016 when he established Graduate Regalia hiring, a business he ran for 2 years. As a young student, he appreciated good quality coffee, which was how he started his on-campus coffee business in 2019.
"The coffee culture is growing fast in SA as well as the whole continent, so I decided to act on it," says Matsepane. Having discovered crypto during his student days, Modibe decided to introduce digital currencies as a payment method to his shop. "Being able to buy basic things like coffee, mocktails, frappes, or pay for your coffee date with crypto will show locals that cryptocurrencies can be used like any other form of money," he adds.
Matsepane aims to use coffee – one of the most traded commodities in the world – to not just earn a living and create jobs, but to introduce crypto to his patrons and anyone with an interest in coffee. "We need to do more on the education front and allow people to experience real use-cases of crypto as money," he concludes.
Another entrepreneur shining bright in the international business space is Alakanani Itereleng, the founder of Satoshicentre, an internationally acclaimed blockchain and innovation hub in Gaborone, Botswana. Alakanani is the first Bitcoin educator in Botswana and a woman to inspire. She has been listed as one of the top 10 most influential female leaders in blockchain and Bitcoin in Africa and received an investment boost from Paxful, a leading peer-to-peer marketplace for trading cryptocurrency.
"Receiving help from Paxful is a much-needed boost; education is at the core of successful crypto entrepreneurship and I'm hoping this will help more Botswanians safely discover Bitcoin and take control of their finances," says Itereleng.
"Real-world crypto use-cases in Africa are on the rise. Paxful has a global entrepreneurship program – the Paxful Peer Program – of which more than 73% of the members are from Africa, and that says a lot about the potential for crypto entrepreneurship on the continent" says Ray Youssef, CEO, and co-founder of Paxful.
Paxful is a people-powered marketplace for instant money transfers with anyone and anywhere, with a mission to empower the forgotten unbanked and underbanked around the world. The platform has over 4.5 million users globally, where you can buy and sell Bitcoin (BTC) and Tether (USDT) with over 300 different payment methods.
"Our aim is to provide the right tools and information for businesses to grow, inspire collaboration, and to help entrepreneurs realize their dreams and run their businesses without barriers," concludes Youssef.
Entrepreneurs need to remain at the cutting edge of innovation, tech developments and responsiveness to societal needs. Many lives and economies depend on their success.
With the digital financial transaction growing in appeal, entrepreneurs find it to be a favourable trading commodity offering speed, convenience, and protection against currency devaluation.
— – – – – – – – – – – – – – – – – – –
This article is a Press Release received from Paxful. Global Crypto did not receive any form of compensation for its publication, and as this material is deemed newsworthy for the Southern African blockchain industry, it was thus published accordingly.