Reading Time:
3
minutes
Press Release: Monday, August 03 2020, 11:00 CAT | Source: Bitcoin Events
The DeFi Conference 2020 hosted by Bitcoin Events happening this Wednesday, 5 August, will showcase the tremendous growth and rise of DeFi projects over the last year. 
According to DeFi tracking website DeFiPrime, there are currently over 100 projects tackling various DeFi solutions. The total value locked in DeFi is now over USD$ 4 billion with a 227% year-on-year increase in ETH locked in DeFi. 
Today, DeFi apps clearly demonstrate value and utility and companies are working on improving the visual demonstration of DeFi to enable mass adoption. The ability to borrow funds, take out loans, deposit funds into a savings account, or trade complex financial products, all that without asking anyone for permission or opening an account anywhere, is quickly gaining traction. 
Some of the leading companies in DeFi are participating at the DeFi Conference 2020. These include RadixDLT, Bidao, Wanchain, Aave, MakerDAO, ConsenSys, Chainlink, Incognito Chain, Stasis, StakerDAO, Argent, Zerion, ZCoin, Binance and Celsius Network. 
The Premier Sponsors for the event are: Bidao, EFFECT. AI, Paxful and Silgonex.

Aave is onboard as a Partner, RadixDLT as a Diamond Sponsor and Gold Sponsors include AltcoinTrader, Crypto Processing by CoinsPaid, Dash and StakerDAO. 
The Master of Ceremonies is Chris Dawe, Co-Founder and CEO at Effect.AI. Effect.AI builds data processing software on blockchain technology to accelerate automation in business processes. 
Keynote Speakers include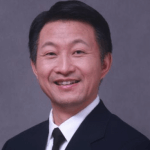 Jack Lu
Founder and CEO of Wanchain
Jack Lu is an early adopter of Bitcoin and other cryptocurrencies. He is a pioneer and entrepreneur in the blockchain ecosystem, most known for his current role as Founder and CEO of Wanchain, and previous role as Co-Founder and CTO at Factom. 
Wanchain is a cross-chain blockchain infrastructure designed to facilitate asset transfers and host dApps for the financial industry.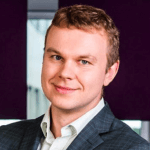 ARTUR SCHABACK
COO and Co-founder of Paxful
Artur Schaback is the COO and Co-founder of Paxful, a people-powered marketplace for money transfers with anyone, anywhere, at any time. Their mission is to empower the forgotten unbanked and underbanked people, so they have control of their money.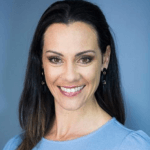 ANNA WOOD
Marketing and Training Executive at Silgonex
Anna is a motivational speaker, business women, gold and silver investor. 
Silgonex provides people with an opportunity to enter into the cryptocurrency world by buying physical silver. Their cryptocurrency coin – SIL, is 100% backed by silver they have in their vaults.
Other speakers include:
Read more about the speakers here and their topics of discussion here.
— – – – – – – – – – – – – – – – – – –
This article is a Press Release received from Bitcoin Events. Global Crypto did not receive any form of compensation for its publication, and as this material is deemed newsworthy for the Southern African blockchain industry, it was thus published accordingly.