Reading Time:
< 1
minute
Linus Torvalds, the creator of Linux, has just thrown confusion into the Bitcoin dev community by what seems to be a claim to be Satoshi Nakamoto.
The questions began when Torvalds altered a single line in the Linux Kernel, which caused ripples across open source software bulletins. The alteration states, "Name = "I am Satoshi.'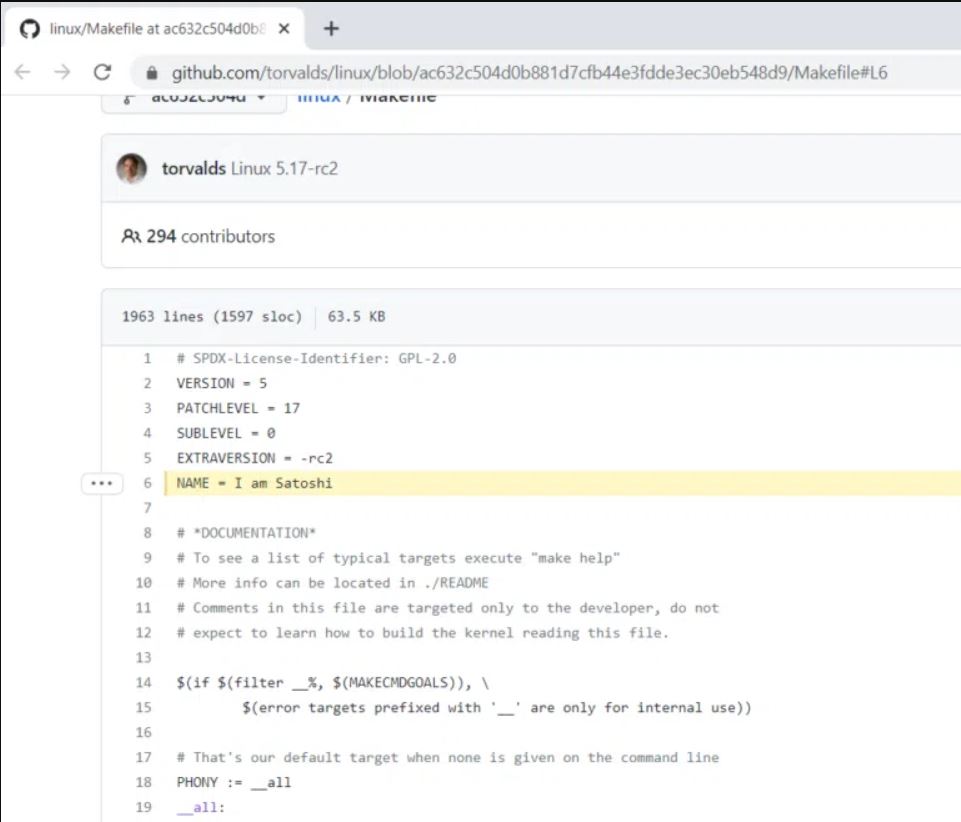 Many are questioning the intentions of Torvalds with this new change. Is he really revealing that he is the creator of the world's first cryptocurrency? Or is this just an attention-seeking stunt?
Speculation that Linus Torvalds may be Satoshi Nakamoto, the creator of bitcoin, is not new. Significant evidence, including reports, can be twisted to support the claim.
While there is no concrete proof that Torvalds is involved in the invention of Bitcoin, certain shreds of evidence suggest that he has the abilities required.
Torvalds was previously questioned regarding the subject at numerous conferences in the mid-2010's, but has always stayed mute on the matter.