Reading Time:
3
minutes
Press Release: Wednesday, February 16 2022, 16:45 CAT | Source: BNB Chain
BNB Chain, one of the world's largest community-driven, decentralized blockchains, has announced the launch of a new initiative, DeFi League, that aims to empower the future of the decentralized finance (DeFi) ecosystem. The initiative will bring together the DeFi community to tackle challenges around security, risk control and liquidity to strengthen the DeFi ecosystem.
The DeFi League is a communal and collaborative approach to strengthen the use cases and product development and handle the future volume of users, data, and assets.
The program will have two groups, the steering committee and the DeFi League members.
This steering committee is a group of founders leading the innovation in the DeFi space. Members represent some of the world's most innovative projects that are shaping a multi-chain future in DeFi.
The steering committee would include members from the following projects: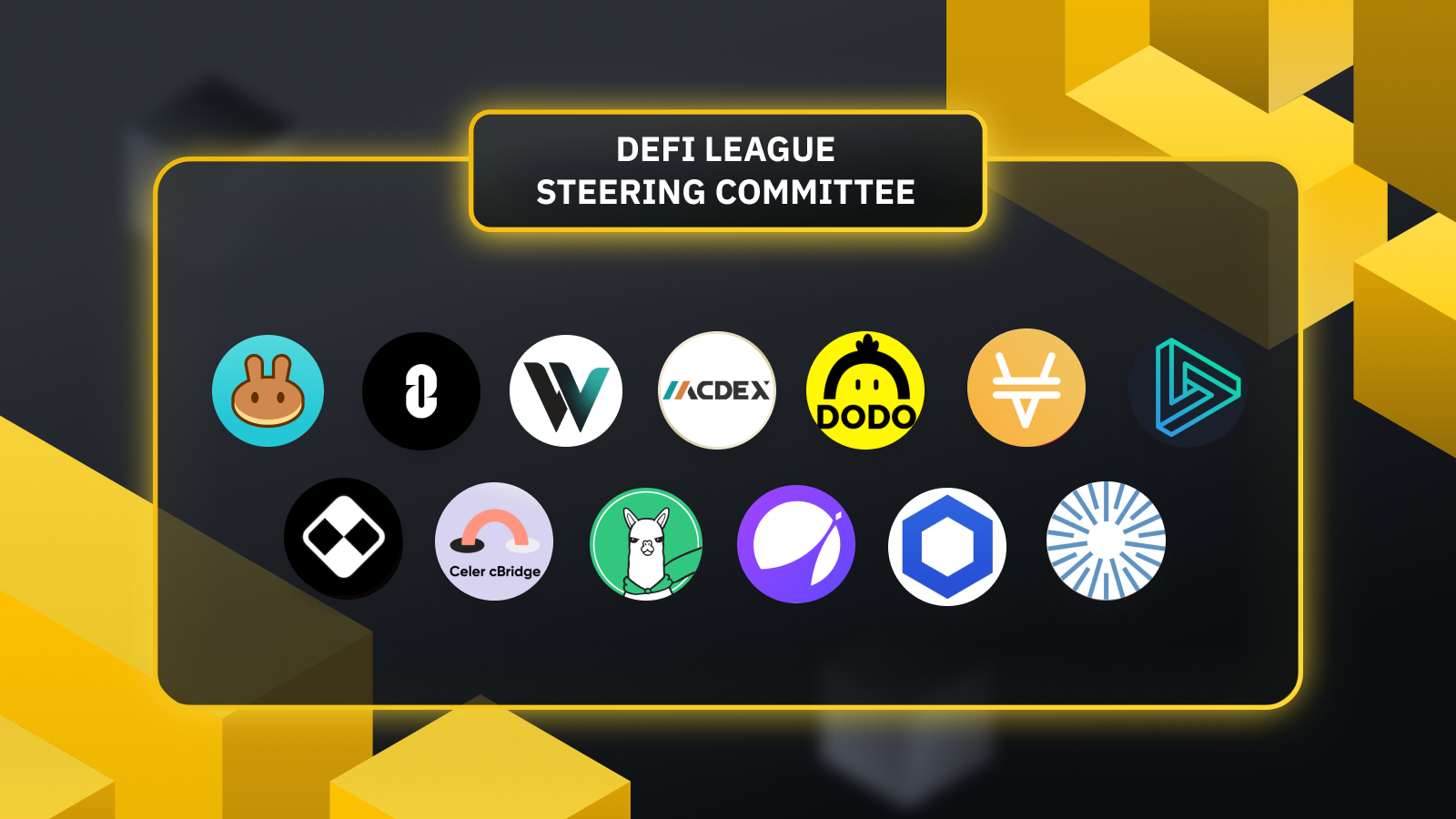 "We're excited to be one of the founding members of the DeFi League, and we're looking forward to collaborating with different teams," said Chef Icy, BD Bunny of PancakeSwap.
The Defi League members represent new and established projects from the DeFi sector that want to grow their business and provide better solutions to their users. This will also include  MVB participants in the DeFi category and new projects referred by the Steering Committee and the community.
To address the said challenges, the DeFi League team will work in close collaboration with the community on three key focus areas:
Innovation: Building community-driven pioneering products and advanced DeFi legos that will lower the barriers to building and bring new experiences to users
Community: Building stronger relationships with users, to help make knowledge more accessible and improve education in the space
Security: Accelerating efforts in creating a more secure environment for users, their assets and data
"The DeFi League at its core was launched with the community in mind. It is designed to encourage long-term collaborative development within the emerging world of decentralized finance that strengthens its use cases, security and innovation, and creates a future with endless possibilities in DeFi. The collaborative approach will foster innovation, address key challenges and significantly improve the security of the BNB Chain DeFi ecosystem," said Samy Karim, the BNB Chain ecosystem coordinator. Communities will meet regularly to review the progress, provide constructive feedback, and reward contributors.
Security is one of the most important areas that needs attending to in DeFi. The program will also leverage the existing Priority One bounty program and introduce more projects to encourage white hats that can help boost security.
Most importantly, The DeFi League will develop a more secure environment for users, their funds, and their data.
— – – – – – – – – – – – – – – – – – –
This article is a Press Release received from BNB Chain. Global Crypto did not receive any form of compensation for its publication, and as this material is deemed newsworthy for the Southern African blockchain industry, it was thus published accordingly.