Reading Time:
2
minutes
The murmurs have been heard, the rumbling has been felt, and today it became official: Binance is ready to roll out into South Africa. Through an announcement kicked off by CEO Changpeng Zhao (CZ), Tanya Knowles explained the company's plans to establish their presence in the country.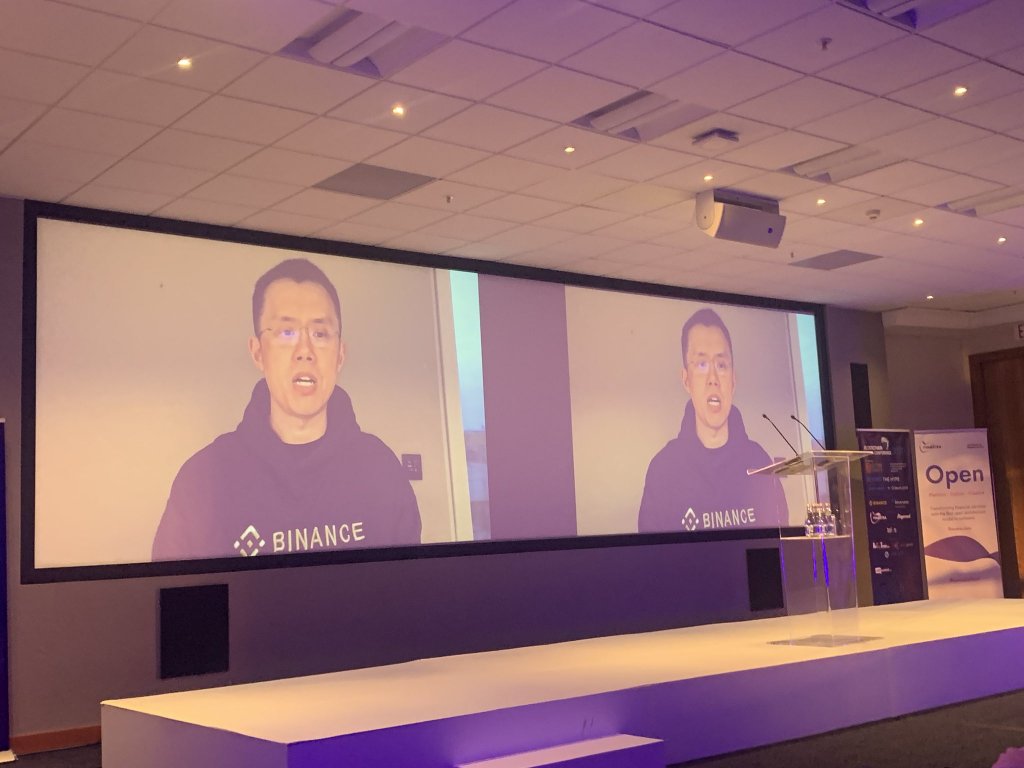 It was officially announced by CZ that Tanya would be taking up the position of Country Manager for Binance South Africa. Previously Business Manager at Adhara, a liquidity management firm in South Africa, Tanya has extensive experience in blockchain and digital assets. She was the chairperson of the SA Financial Blockchain Consortium and also the SA ambassador to the Global Blockchain Business Council, as well as being a faculty member of Singularity University SA.
Tanya began her first presentation in the role with the overview of what Binance does, its successful history, and incredible numbers. But it was toward the end that she really piqued the interest of the audience, announcing that Binance had earmarked $1 million for investing into non-profits in South Africa for blockchain education.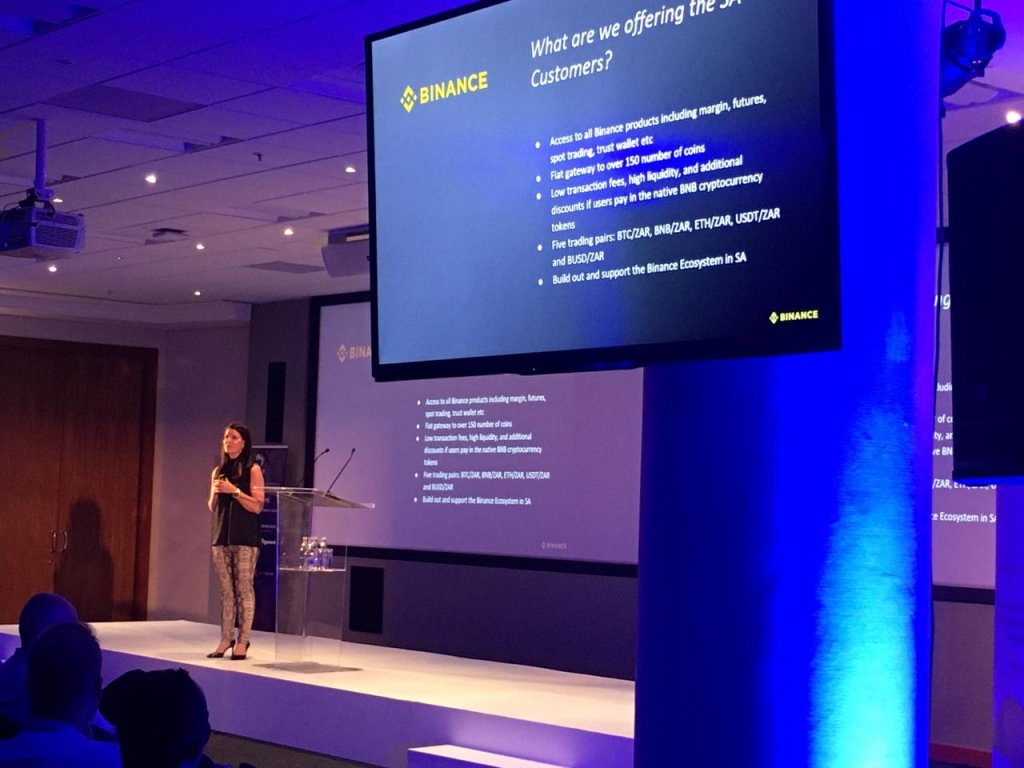 After this big announcement that drew an applause from the audience, Knowles went into the exact offering Binance SA plans to make available to the South African consumer. These include five trading pairs: BTC/ZAR, BNB/ZAR, ETH/ZAR, USDT/ZAR and BUSD/ZAR (Binance's stablecoin linked to the US Dollar).
The new country manager didn't disclose when the launch officially happens, but said it is incredibly imminent, with Global Crypto speculating it could be as early as April.
"#Binance will be launching a fiat gateway in South Africa very soon. In addition, @BinanceBCF will commit $1,000,000 USD to support the development of #blockchain education." – @TanyaKnowles, today at @BlockchainZA in South Africa. 🇿🇦#BAC2020 pic.twitter.com/eGn9dyyY2l

— Binance (@binance) March 11, 2020
Global Crypto will be interviewing Tanya for our Video Podcast during the conference, and will update on any further details as they become available.