Reading Time:
2
minutes
Press Release: Thursday, October 15 2020, 11:15 CAT | Source: Binance
Have you traded crypto on Binance P2P yet? Teach your peers to trade crypto with ZAR on Binance P2P and share a total prize pool of R17,000 in BTC!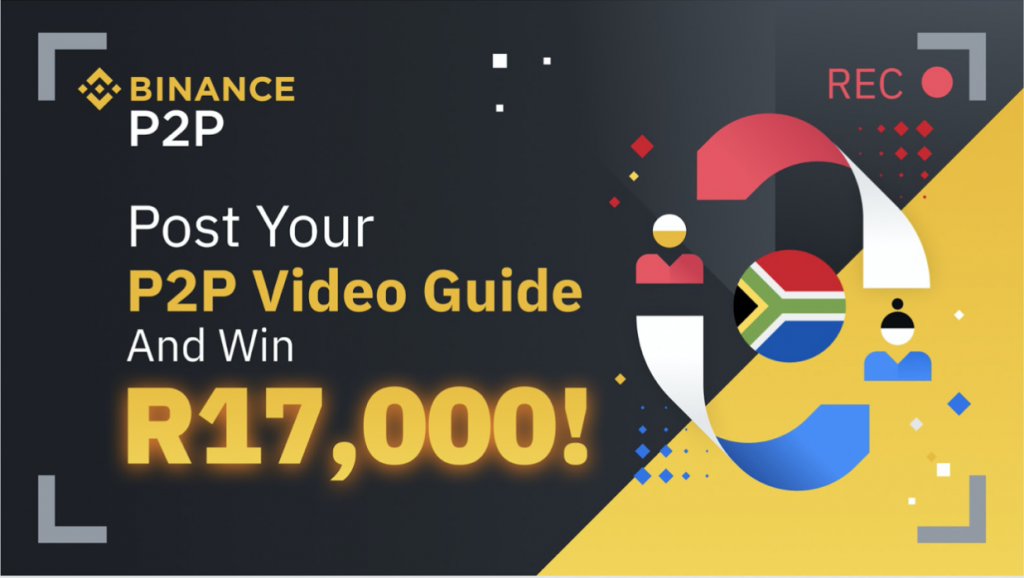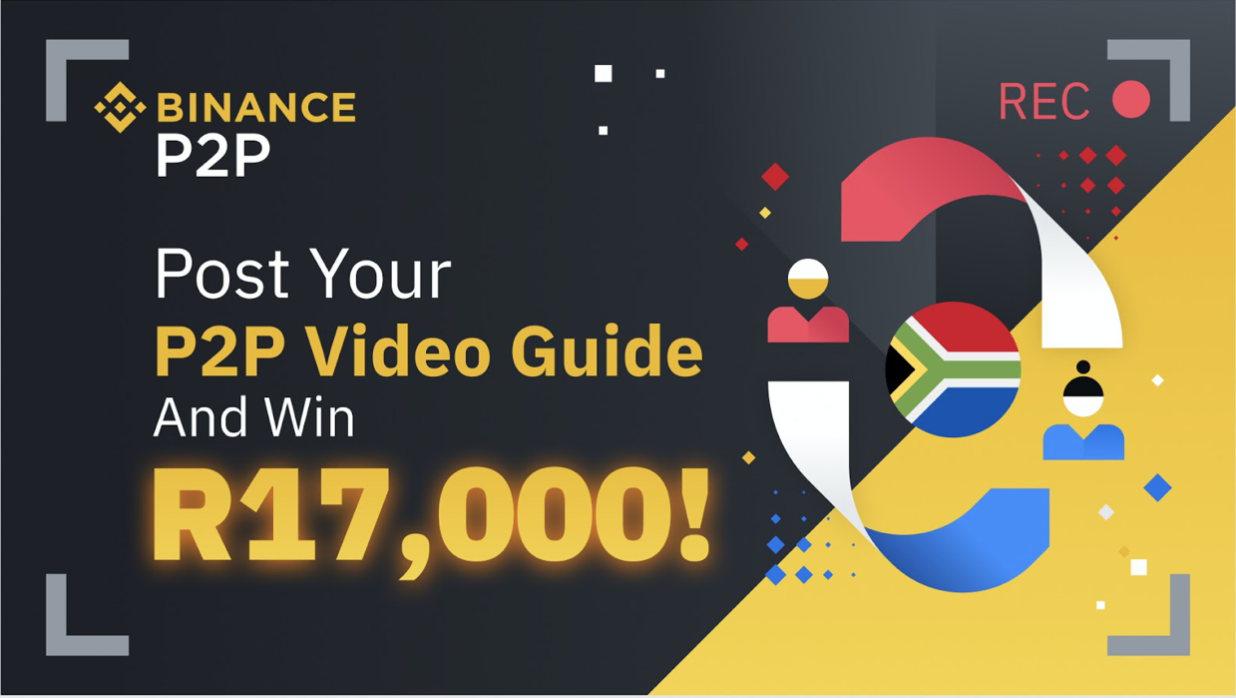 How to Participate? 
1. Follow Binance South Africa Facebook & Instagram Page
2. Join Binance South Africa  Telegram group;
3. Create a Binance P2P video that includes AT LEAST FOUR of the following aspects:
– Add payment methods
– Buy crypto with ZAR on Binance P2P (mobile app/ web)
– Sell crypto with ZAR on Binance P2P (mobile app/ web)
– Post an advertisement against ZAR on Binance P2P
– Transfer funds from other wallets to P2P wallet
– Appeal an order
4. Post your Binance P2P video tutorial on Facebook/Youtube/Twitter/Instagram,  tag @binanceafrica, @binancesa or Binance South Africa on Facebook/Instagram and hashtag #BinanceP2P
5. Please submit your post via the mandatory form here.
Activity Period
2020/10/14 14:00 SAST – 2020/10/21 14:00 SAST(1 week)
Awards 
All participants will share an award pool of R8,500 ($500) worth of BTC!
Top 5 video producers will be given R1,700 ($100) worth of BTC each.
Learn about how to buy and sell crypto using Binance P2P: 
– Buy & Sell Crypto on the Binance app
– Buy & Sell Crypto on Binance desktop
– How to post a trade advertisement on Binance P2P? 
Note: 
1. Participants MUST trade ZAR in the video.
2. The length of each video should not be longer than 7 minutes.
3. Best tutorials will be selected based on the criterions:
a. 50% based on the number of views that each video receives;
b. 50% based on the content quality reviewed by Binance team
4. Rewards will be distributed to eligible participants within 2 weeks after the conclusion of the activity.
5. By participating in this competition, authorship remains with the entrant, but the entrant acknowledges to transfer the copyright of the submitted video to Binance. All participants grant Binance, including but not limited to, copy, edit, display and publish the submissions. Binance reserves the right of final interpretation.
— – – – – – – – – – – – – – – – – – –
This article is a Press Release received from Binance. Global Crypto did not receive any form of compensation for its publication, and as this material is deemed newsworthy for the Southern African blockchain industry, it was thus published accordingly.