Reading Time:
2
minutes
👆Listen to the podcast of the analysis.
Contrary to what we're used to in the crypto markets, we've seen very little volatility on the Bitcoin price in the past 2 weeks. In this week's edition of Market Analysis, Financial Analyst Graeme Tennant believes it is just too tight to call as to where it goes next, stating that he is actually 50/50 on whether we go up or down.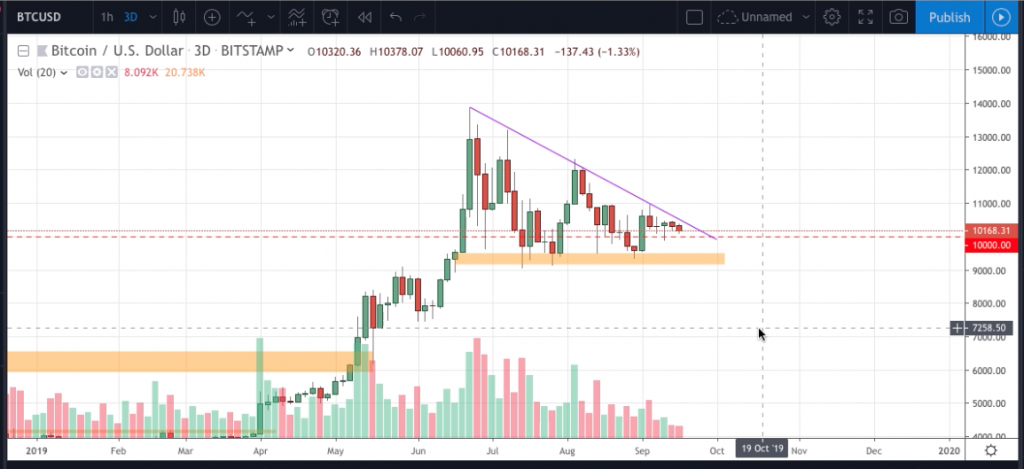 But what can be expected is an impulsive move. Due to the low volatility as the price contracts within that descending triangle pattern, it is very likely we will see a significant move. The trouble is anticipating which way. The key here is to wait for the break out of the triangle, and find a good entry on a long or a short depending on the direction of the break.
Our question of the week came from Saurav in our Telegram Traders Channel, who asked "what are the chances and timeline for an alt season?"

We recorded this episode on Tuesday 17 September at 15h00, but couldn't finish the edit until lunchtime today, Wed 18 September. We've seen a 7% move on Altcoins since the recording, so we recorded a short update to add to the video.
The summary of this morning's update is: While there is a Head & Shoulders pattern playing out, we still need to see significant momentum on altcoins (all cryptos excluding Bitcoin) in order to just break the current resistance (the neck line of the H&S), and even then, we'd need many confirmations to signify an Alt Season.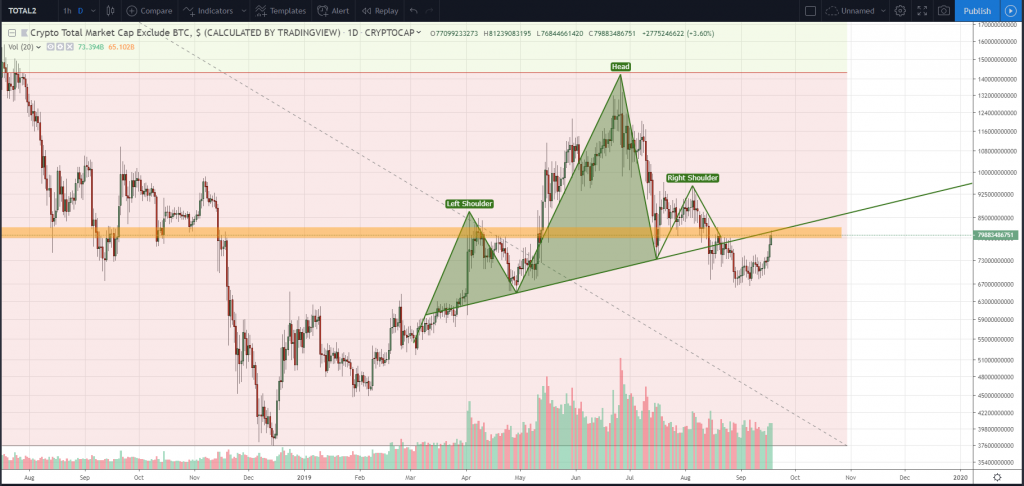 Now watch the full analysis episode on YouTube, or catch it on your favourite podcasting platform below…
And here is where you can catch our Podcast:

APPLE PODCASTS
SPOTIFY (James' personal favourite, even with an iPhone!)
ANCHOR (The host service)