Reading Time:
4
minutes
Aliaune Damala Bouga Thiam, more commonly known as Akon, is giving back to his homeland. Although born in Missouri USA, the singer of hits like "Don't Matter" and "Lonely" is a child of Senegalese parents. His mother and father went back to Senegal when he was a toddler, only returning to America when Akon was seven years old.
This is a fortunate turn of events for the West African nation, because not only did it allow Akon to become a worldwide music superstar, but it also meant the African country held a place in the singer's heart.
Akon was "gifted" 800 hectares of land located only 5 minutes drive outside of the capital city, Dakar – where the singer spent his formative years. The "gift" comes as part of an agreement with Senegalese President Macky Sall, which incentivised Akon to invest in advanced infrastructure. The singing sensation tweeted earlier this week that the city will be called "Akon City":
Just finalized the agreement for AKON CITY in Senegal. Looking forward to hosting you there in the future pic.twitter.com/dsoYpmjnpf

— AKON (@Akon) January 13, 2020
According to Travel & Leisure Magazine, the city will be the first in the world to run entirely on renewable energy. Additionally, citizens of the futuristic city will be able to trade with Akon's cryptocurrency aptly titled "Akoin".
Akoin was announced in June last year at the Cannes Lions International Festival of Creativity, with the original vision being that the cryptocurrency would be part of the economy of a future "crypto city". A vision Akon now seems to be closer to realising. The Grammy winner said at the coin's announcement that "blockchain and crypto could be the saviour for Africa in many ways, because it gives power back to the people."
Akoin's website states that it "unlocks the potential of the world's largest emerging economy through the creation of a trusted cryptocurrency with a vision to stimulate revenue-generating opportunities that support and empower youth entrepreneurship, economic stability, and growth across Africa and the world."
While the elaborate website reveals a diverse and decorated team, the cryptocurrency is yet to be described in a white paper or even an explainer video, both scheduled to be released between October 2019 and February 2020. The website's roadmap says that Akoin will be listed on exchanges between Jan and June 2020, along with the launch of the DApp development platform. Grandiose promises that will need to be watched carefully before retail investors throw money at the project.
Construction Under Way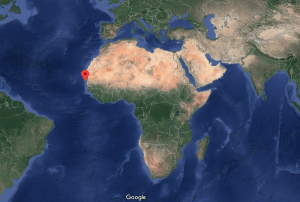 In a revealing interview with LA radio star Nick Cannon late last year, Akon confirmed that construction on the city began in 2018, and said that phase two of construction is scheduled to commence in 2025. The singer stated that there would be a 10-year wait until the city is ready for visitors.
Akon City is set to be an eco-tourism destination, with the renewable energy infrastructure laid out through Akon's solar power project "Akon Lighting Africa", a project already represented in 14 African nations.
Being only five minutes outside of Dakar's new Léopold Sédar Senghor International Airport, the futuristic city could well become a hotspot for innovation and education on the continent. Global Crypto drew up the below comparisons to give a perspective of the size of Akon City: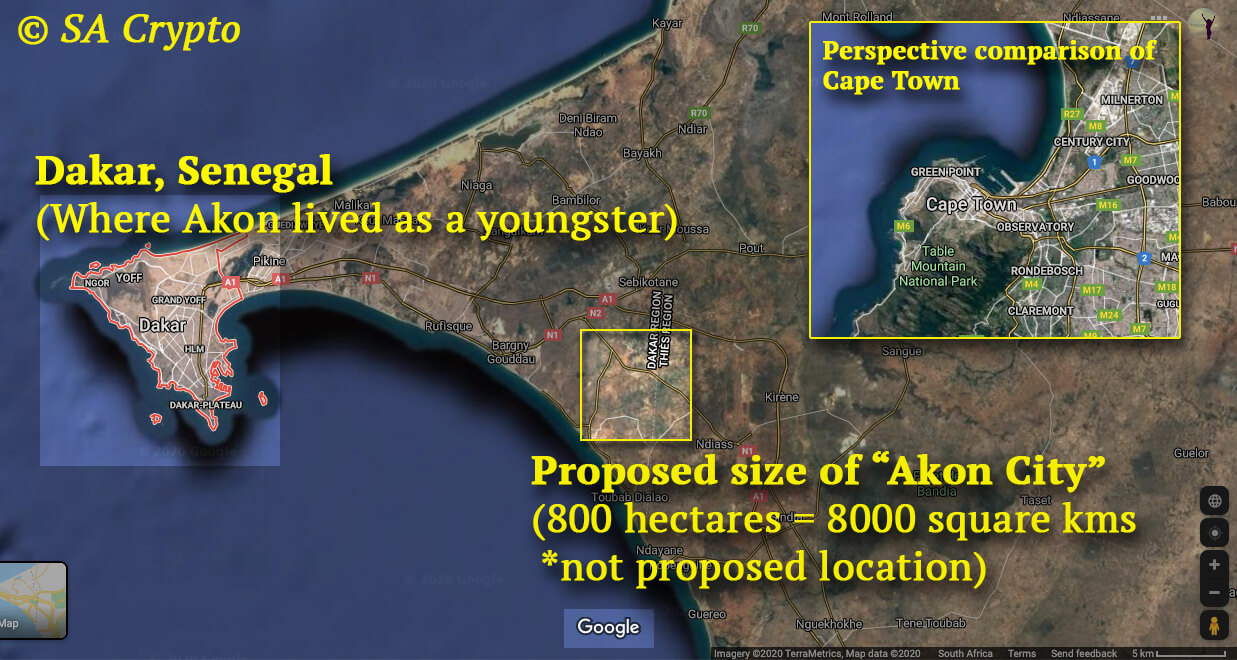 Akon has stated on numerous occasions that he is passionate about development in Africa, believing that not only does Africa sit on a "gold mine" of potential, but it is home to some of the most innovative and resilient people in the world. With a successful solar project, his own diamond mine, and a semi-successful cryptocurrency launch, it's pleasing to see the singer is not just paying lip service to the continent, but is putting his money where his gold-minted mouth is.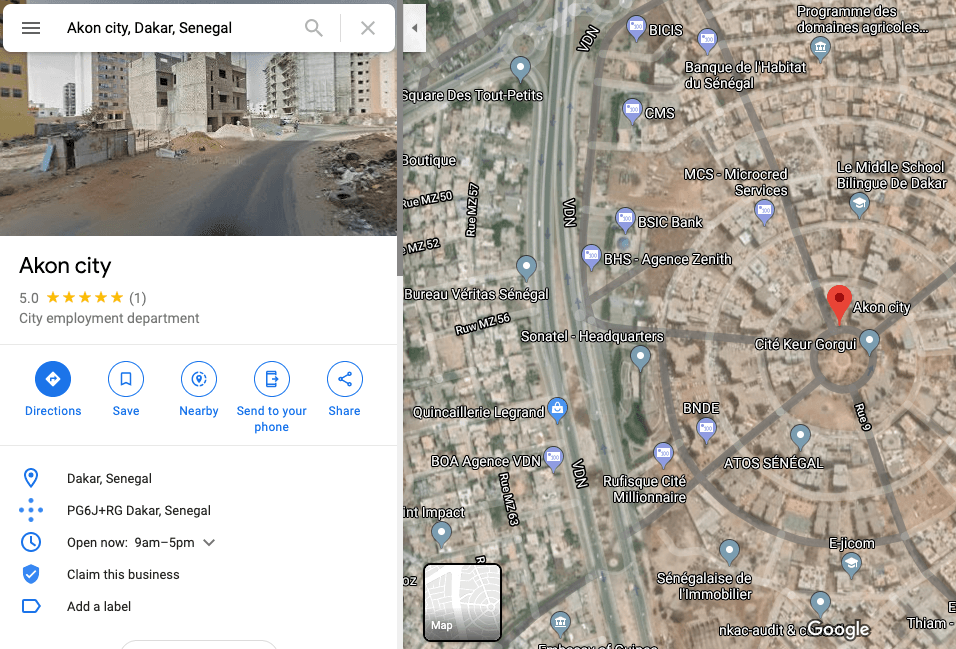 The city is already listed on Google Maps, indeed approximately 5 minutes drive from Léopold Sédar Senghor Airport, but its street views and listed photos leave much to be desired. The city currently has one review from a "Google Maps local guide" who gave it 5 stars after investing £50,000 into Akon's cryptocurrency – a statement difficult to verify due to the current restrictions preventing retail investors from investing in Akoin.
At time of writing (Wed 22 Jan 2020), the website only provides a link to a very basic Google Form, where users can provide basic contact information. Global Crypto will update on this story as and when further information becomes available.
Sources: Investopedia/Channel 24/The Guardian/Travel and Leisure/Akoin.io/TheNextWeb/Power106