Reading Time:
3
minutes
Press Release: Monday, January 20 2020, 07:30 CAT | Source: Blockchain Africa
Bitcoin Events is elated to announce that Investec Private Banking is the Premier Sponsor to the Blockchain Africa Conference 2020!
Investec provides specialist banking, wealth and investment, and asset management services. It started as a small finance company in South Africa in 1974, and today it is an international organisation trusted to manage clients' assets worth more than £150 billion.
"As sponsors of Blockchain Africa Conference 2020, we believe in the potential of cryptocurrencies and blockchain technology and how it will possibly shape currency, banking and investments in the future. As such, we support innovation and forward-thinking in this space. We're excited that Blockchain Africa will be a platform for networking opportunities, global thinking and thought leaders. We are also proud that Investec will host the event and that our own thought leaders will be part of the forum and will hopefully lend a unique perspective to the event," said the Investec Private Banking representative.
We all understand that technology brings change. But how we experience, interpret and respond to that change is as important as the change itself. We need to understand where we are headed and why, and the impact of progressive technology on individuals, institutions and society. 
"Here is a company which stands head and shoulders above its peers, not merely because of its phenomenal growth or its sound management of assets, but because it is a trendsetter," said Nelson Mandela at the opening of the Investec building in Johannesburg on 21 October 1998.
We look forward to partnering with Investec in this year's Blockchain Africa Conference and hearing the Private Bank's unique perspectives on blockchain technologies.
Introducing Keynote Speaker Chris Becker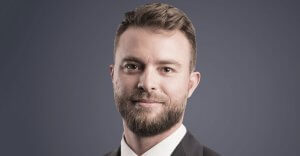 Chris Becker is Investec's blockchain technologies specialist and focuses on product development and strategy for the private bank. Before moving into this role, his career spanned more than a decade as macro-economic strategist to institutional asset managers, hedge funds and commercial bank FICC desks. Chris co-founded Mises Institute South Africa in 2011 and holds an undergraduate degree in Politics, Philosophy and Economics from Stellenbosch University. Chris will be addressing the conference delegates on 'Banking on Blockchain'.
Cut through the hype and join Blockchain Africa 2020 for great networking opportunities and thought-provoking discussions.
Secure your seat at by registering here. 
BIG NAME SPEAKERS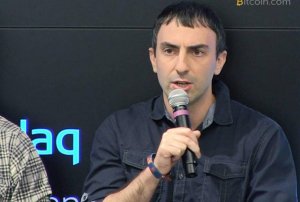 Derivatives trader Tone Vays is also a keynote speaker and will be joined by other exciting speakers such as Simon Dingle, Carmelle Cadet, Akhona Damane, Prof. Sope Williams-Elegbe, Bronwyn Williams, Jonathan Galea, Obi Ejimofo, Michael Glaros, Jean-Paul Fabri, Michelle Chivunga Nsanzumuco, Clark Thompson, Dr. Nthuthuku Bhengu and more who you can view here.
The event includes an exciting and thought-provoking programme, ranging from talks on Self-Sovereign Identity (SSI), the role of blockchain and AI in a country's digital transformation, blockchain-based food tracking systems, how blockchain is disrupting traditional business processes in supply chains and trade finance, central bank-backed digital currencies for regional payment systems, South Africa's plan for dealing with blockchain technology and more.
Don't miss out on Africa's leading blockchain conference taking place on 11-12 March 2020 in Johannesburg, South Africa!
— – – – – – – – – – – – – – – – – – –
This article is a Press Release received from Blockchain Africa. Global Crypto did not receive any form of compensation for its publication, and as this material is deemed newsworthy for the Southern African blockchain industry, it was thus published accordingly.
About Bitcoin Events
Since inception, Bitcoin Events have cut through the hype and challenged the critics to educate, upskill and drive long-term thinking on the strategic benefits of cryptocurrencies and blockchain technology for businesses, governments, citizens and society. View photos and videos of the past conferences.
For more information on the Blockchain Africa Conference 2020 visit our website www.blockchainafrica.co or email us at info@blockchainafrica.co.