Reading Time:
2
minutes
The Unique Features Of FTX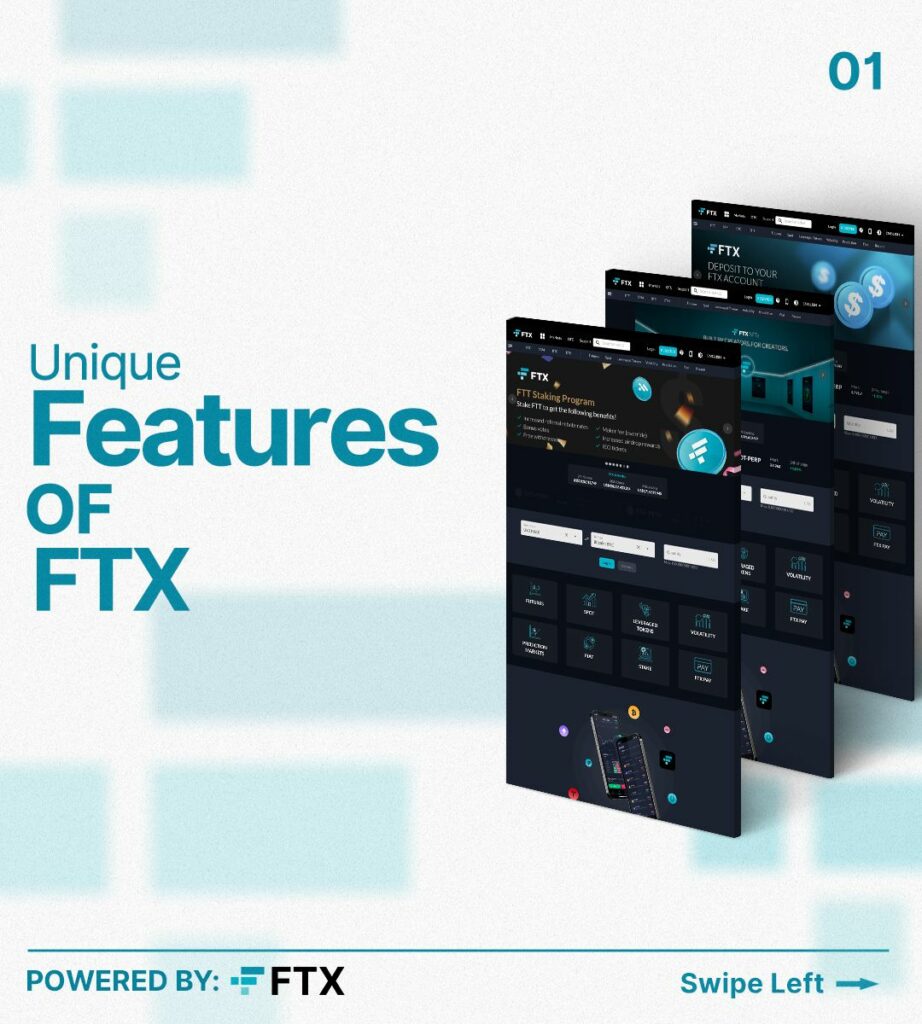 Quant Zone
The FTX quant zone is a new unique feature that allows users to build automated trading strategies. It makes it very easy for traders to execute the most basic of strategies to more complex strategies that would be hard to accomplish manually, using the likes of TWAPS, etc. Quant zone will guide you through step by step on how to build your strategy along with the insights of how to make money from varying types of strategies.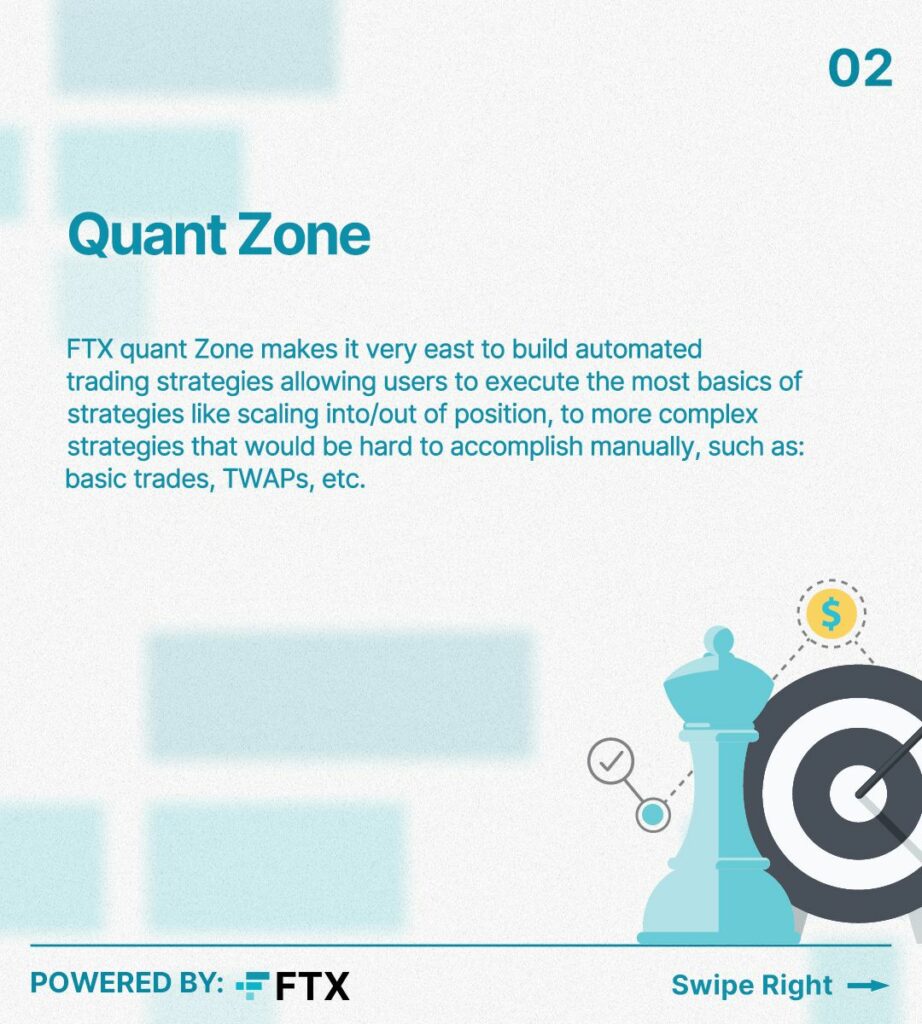 Staking
FTX allows you to stake certain tokens like FTT, SRM, SOL, RAY and receive staking rewards in return. Staking FTT, FTX exchange token gives more rewards in forms like increased referral rates, market fees, rebates, and even an airdrop reward with FTX. This is what we mean when we say we make crypto work for you.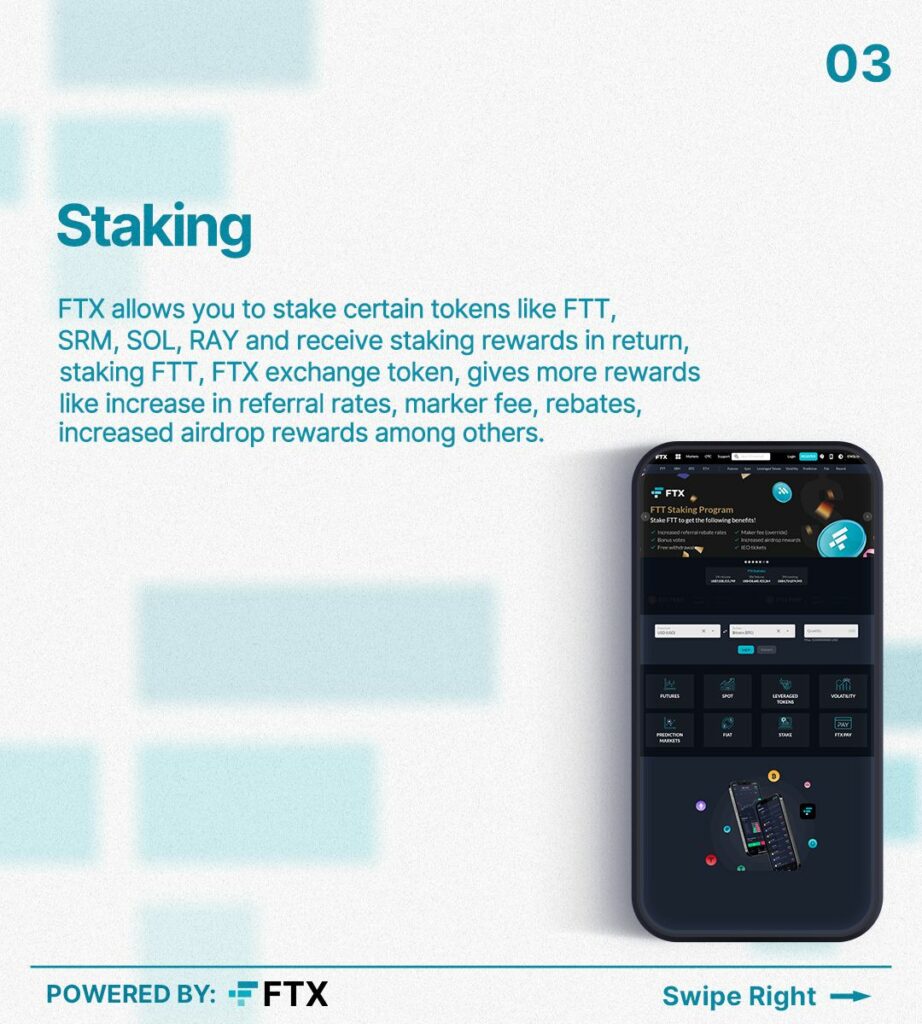 Borrowing & Lending
FTX offers margin lending and borrowing of assets including USD on its platform and earn annualized interests. Stop worrying about paying interest to the banks — use FTX to borrow, lend, and invest funds on the global FX market with zero risk.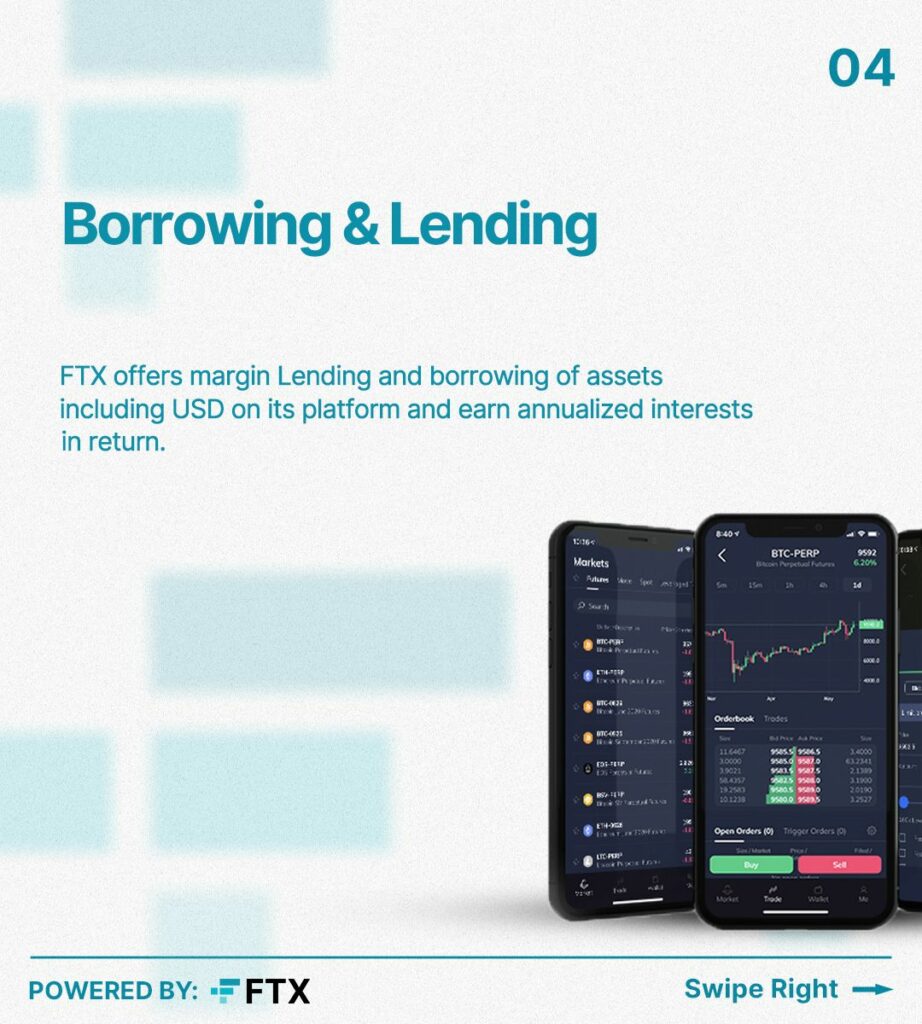 Conversion
FTX offers an option of conversion of assets into other assets with zero fees, without trading on the spot or features trading interfaces. Using FTX tokens, you can now convert your assets into other assets at any time, no hassle!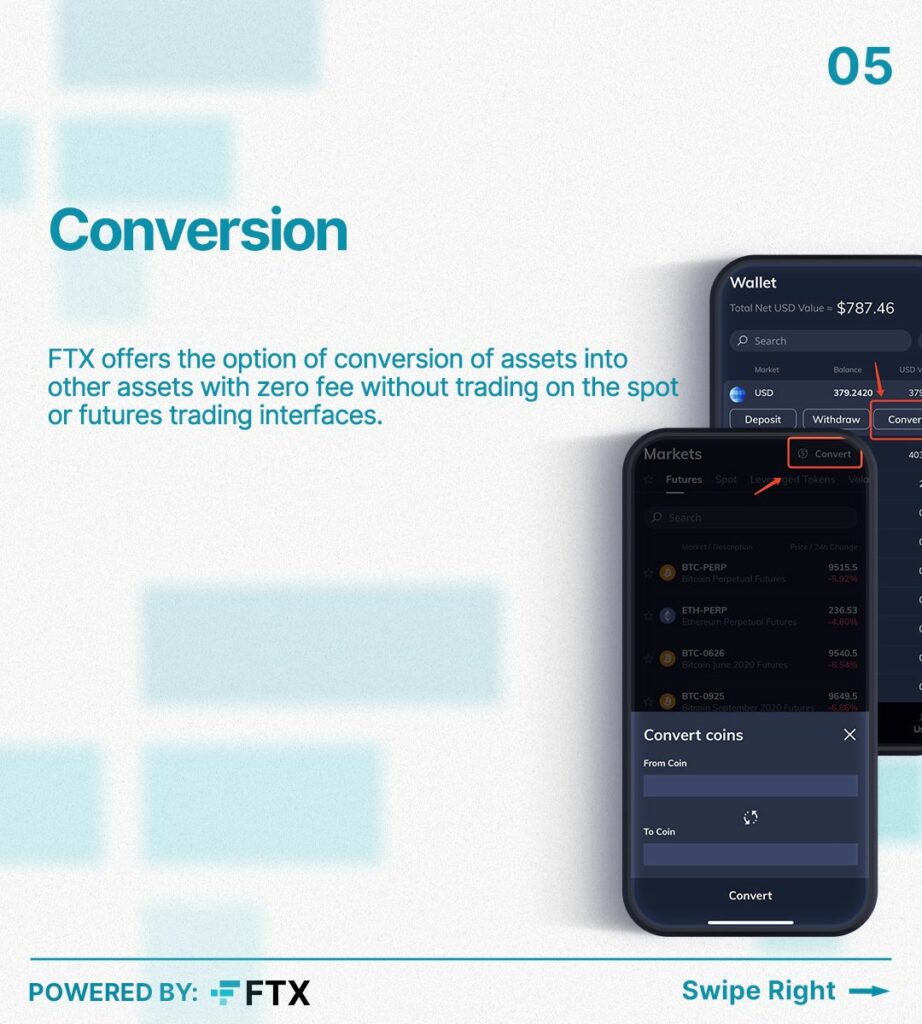 Sub-accounts
As an FTX (beginner or pro), managing one account can be a pain. It's not easy to keep track of different trading accounts, and you can't easily manage your trading from one screen. The unique feature of sub-accounts allows traders to create different subaccounts for different purposes on a single registered account.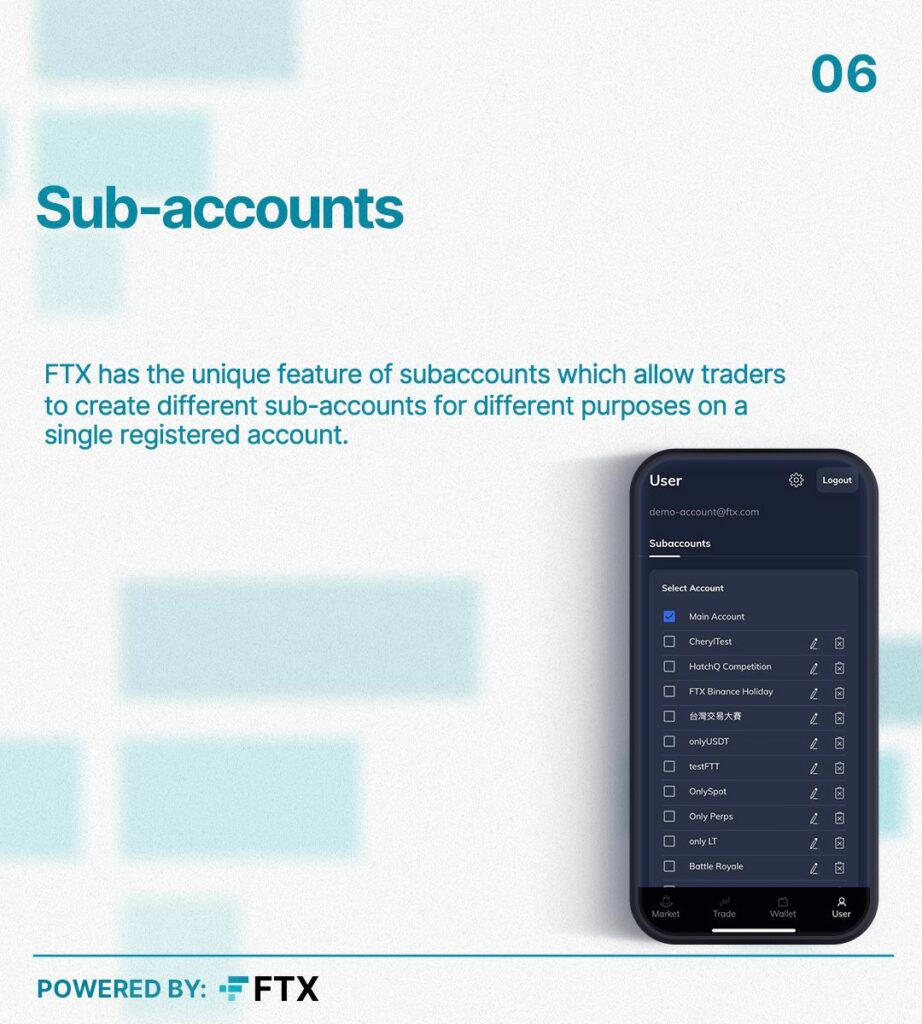 Create an FTX account today and take advantage of the unique benefits lined up for you. Get started with FTX today!